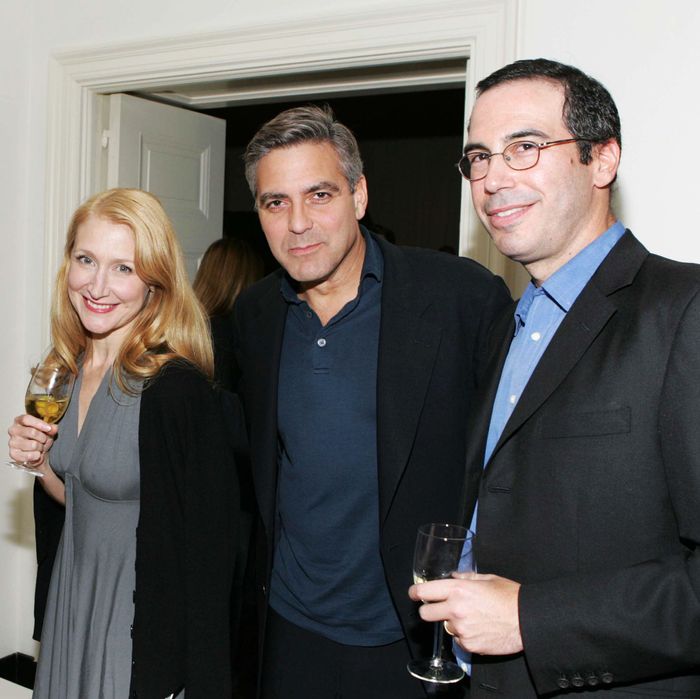 Hollywood.
Photo: Jimi Celeste/Patrick McMullan via Getty Images
Treasury Secretary Steve Mnuchin is officially out of the movie business.
The former Goldman Sachs partner and one-time "foreclosure king" said in a financial filing this week that he has sold his stake in RatPac-Dune, the production company behind recent hits Wonder Woman and Suicide Squad. The terms of the sale were not disclosed, but his stake has been valued at as much as $25 million.
By selling his share in the company that he started with billionaire James Packer and filmmaker Brett Ratner in 2013, Mnuchin is making good on a promise he made in January to divest from the company within 120 days.
He's also saving himself from committing ethics violations like the one he already committed. Back in a March interview with Axios, Mnuchin suggested that the live audience "should send all your kids to Lego Batman." He just so happens to be an executive producer of the movie. Mnuchin was immediately accused of flouting ethics rules and immediately denied it. "The secretary's responses were made in jest and not intended to be a product endorsement of the Lego Batman movie," a Treasury spokesperson told NBC News.
Mnuchin first got into the movie business in 2005 when his hedge fund Dune Capital Management partnered with 20th Century Fox. The partnership was "seen in the biz as the most successful example of a studio and Wall Streeters teaming to provide off-balance sheet financing for pics," Variety reported in 2012. It also helped him find his future wife, Scottish actress Louise Linton, who will become the third Mrs. Mnuchin this weekend.