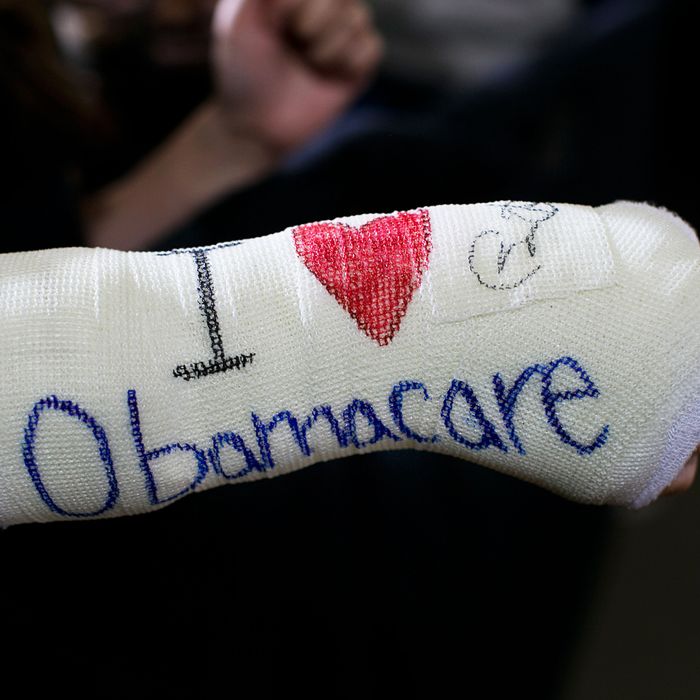 Obamacare is now more popular than ever.
Photo: Yoon S. Byun/Boston Globe via Getty Images
That authoritative source of data and analysis of health care policy issues, the Kaiser Family Foundation, has been maintaining a tracking poll on attitudes toward the Affordable Care Act since 2010. This week, even as the Senate began preparing to administer the formal coup de grace to Obamacare (even as it maintains many of its provisions and structural elements), this poll for the first time showed a majority of Americans expressing a favorable view of ACA, as opposed to 41 percent expressing an unfavorable view.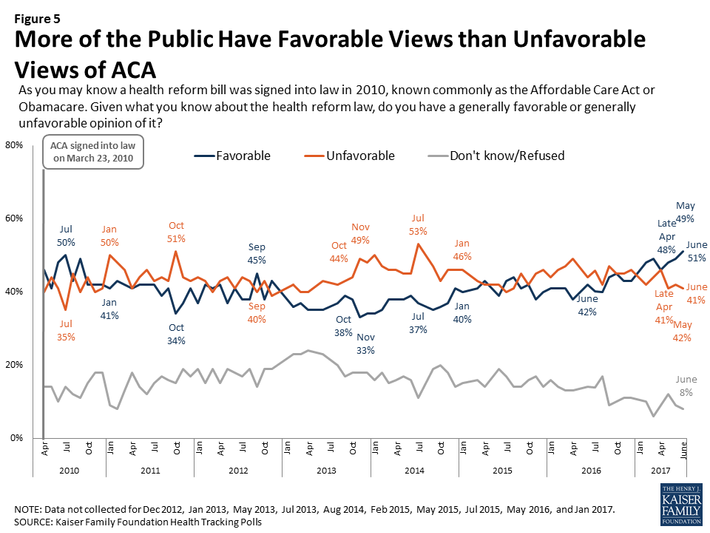 In mid-2014, by contrast, the KFF tracking poll showed a favorable/unfavorable ratio for ACA of 37/53.
The same poll shows a favorable/unfavorable ratio for a congressional "health care plan that would repeal and replace the Affordable Care Act."  The question doesn't distinguish between House and Senate bills, and doesn't identify the effort with a specific party. The ratio is 30/55.
So if and when the Senate votes on its version of the American Health Care Act, Republicans should have no illusions about how the public feels about what they are doing. They like Obamacare more than ever, and they don't like what might come next.