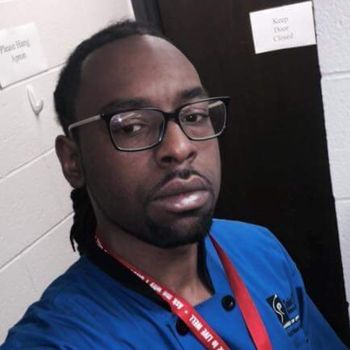 Philando Castile.
Photo: Castile Family
After 27 hours of deliberation, a Minnesota jury has found the police officer who shot and killed Philando Castile not guilty on all charges. Jeronimo Yanez, 29, was charged with second-degree manslaughter and reckless discharge of a firearm after killing Castile in a traffic stop last July. Castile's girlfriend broadcast the immediate aftermath of the shooting on Facebook, drawing national attention to the case.
 
In an emotional statement after the verdict was read, Castile's mother, Valerie, said, "I am so disappointed in the state of Minnesota. My son loved Minnesota. He had one tattoo on his body and it was of the Twin Cities. My son loved this city, and the city killed my son and the murderer gets away."
 
The jury appears to have been convinced by Yanez's argument that he feared for his life before shooting Castile, a cafeteria worker at a St. Paul Montessori school. "I thought I was going to die," he testified last week. Castile was carrying a gun at the time of the shooting and was licensed to do so. After he told Yanez about the weapon, the officer told him not to reach for it. Seconds later, Yanez shot him.
 
"I had no other choice. I was forced to engage Mr. Castile. He was not complying with my directions," Yanez testified.
 
Prosecutors argued that Yanez racially profiled Castile before he stopped him. They also said that after Castile mentioned his gun, Yanez acted rashly and contrary to his training. When Castile reached for his wallet, Yanez overreacted, they said, and used unreasonable force by firing his gun seven times.