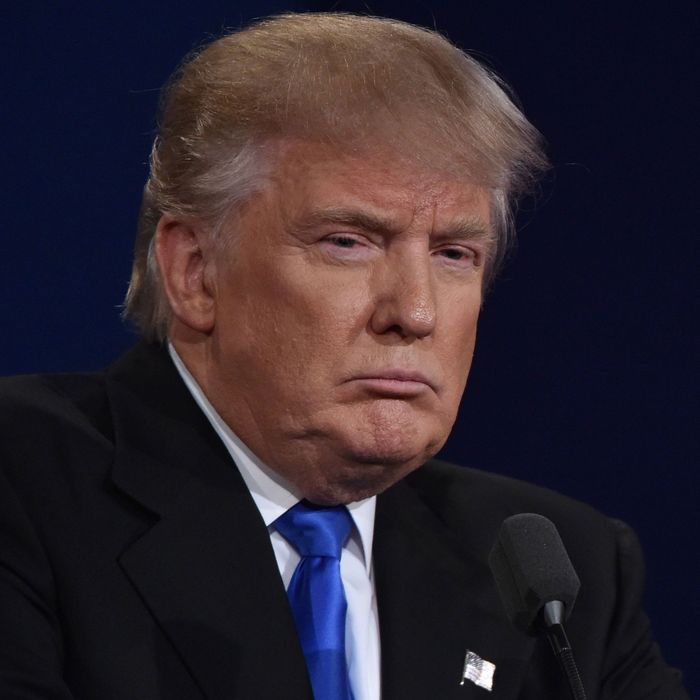 Donald Grump.
Photo: PAUL J. RICHARDS/AFP/Getty Images
President Trump's net worth has dipped to a paltry $2.9 billion thanks to the underperformance of three New York City office buildings that have seen demand slip in the five months since Trump took office. Bloomberg Billionaires Index, which put Trump's net worth at $3 billion last year, well below the $10 billion he's claimed, calculates that the declining values of 40 Wall Street, Trump Tower, and 1290 Avenue of the Americas, trimmed $380 million off Trump's net worth.
Some of that loss was offset by increases in Trump's liquid assets, and the increased value of his other properties, including Mar-a-Lago, which saw a 25 percent jump in sales in the last year. Looks like all those trips to the "Winter White House" were a good investment.