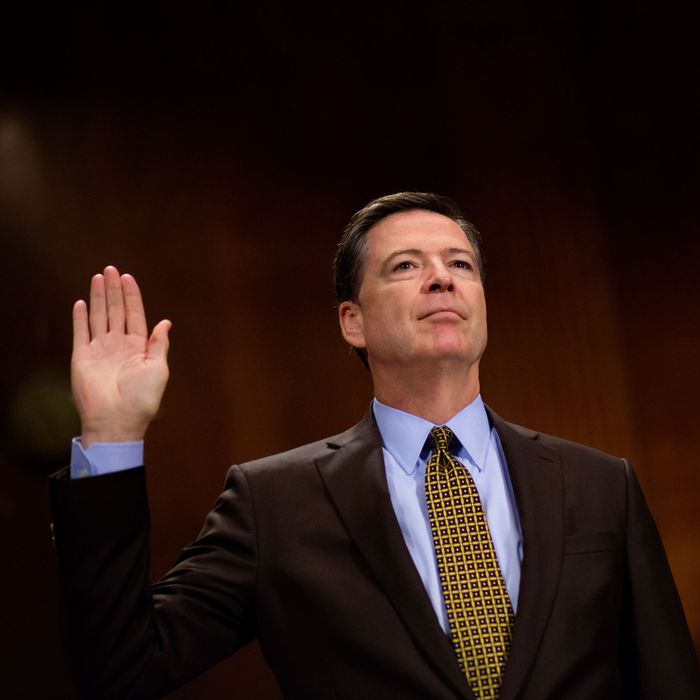 Who's excited for this testimony?
Photo: Eric Thayer/Getty Images
Former FBI director James Comey will testify to the Senate Intelligence Committee on June 8 at 10 a.m., in what is no doubt the most anticipated public congressional hearing in recent memory.
The topic of the hearing, according to a release from the committee, is Russia's "efforts to interfere in the 2016 U.S. elections." But Comey will also address President Trump's attempt to pressure him into ending the probe into former national security adviser Michael Flynn. He reportedly recorded details of that conversation in a memo, and then "shared the existence of the memo," which is classified, with FBI colleagues, according to the Times.
Comey will also likely be asked about his firing, which the Trump administration first blamed on his handling of the Hillary Clinton email investigation, before Trump admitted he did it because of the Russia investigation.