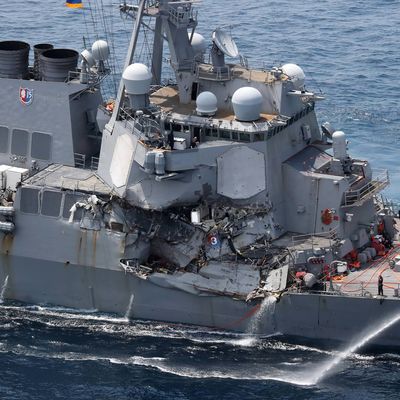 The caved-in side of the Fitzgerald.
Photo: STR/AFP/Getty Images
An early-morning collision between a U.S. Navy destroyer and a commercial shipping vessel near Japan on Saturday has resulted in the deaths of seven sailors, according to the Navy. The sailors had been missing following the 2:30 a.m. incident, in which a Japanese-chartered container ship named the ACX Crystal broadsided the USS Fitzgerald, caving in part of the destroyer's starboard side. The bodies were found when Navy divers searched the flooded parts of the ship after it had been escorted back to its base in Yokosuka, Japan, on Saturday night. A search for the missing sailors had been conducted by ships and aircraft near the area of the collision for much of the day.
The names of the dead sailors will not be released until after their families have been identified. The Fitzgerald's commanding officer, Commander Bryce Benson, and two other crew members were reportedly injured in the crash as well. Most of the ship's crew would have been asleep in the ship's berthing compartments at the time of the predawn collision. A compartment containing sleeping quarters for 116 sailors below the waterline, as well as the captain's cabin, a machinery area, and the radio room were reportedly flooded, and many of the ship's crew had to rush to escape the incoming seawater.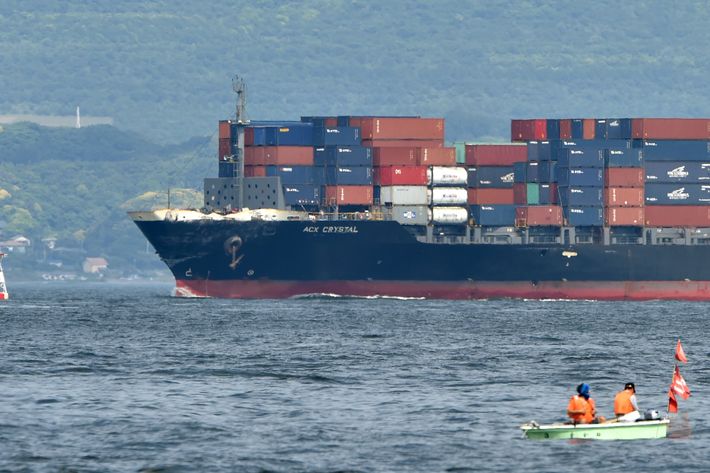 Is it not yet clear how the collision between the two advanced ships could have happened, or which ship was at fault, but an investigation is already underway. The incident occurred in a densely traveled shipping lane some 64 miles south of Yokosuka.
The Fitzgerald, an Arleigh Burke class guided missile destroyer, would normally be carrying a crew of around 250 sailors and officers. The commander of the Navy's Seventh Fleet, Vice Admiral Joseph P. Aucoin, said on Saturday that he was "humbled by the bravery and tenacity of the Fitzgerald crew" during and after the incident.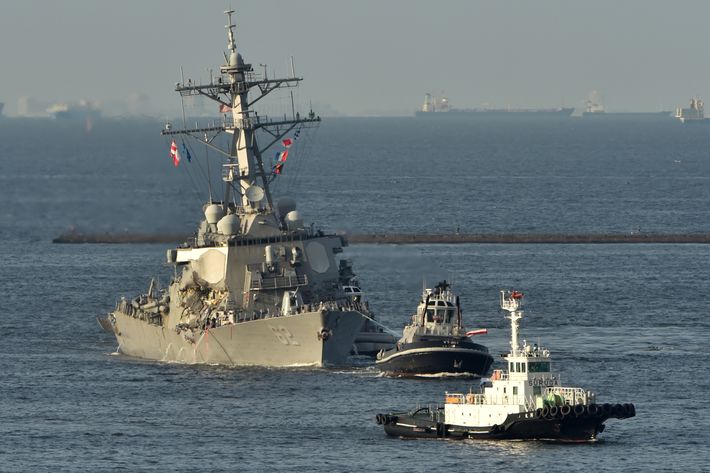 None of the 20 crew members aboard of the Philippine-flagged Crystal were injured. The container ship, at almost 30 tons, was nearly four times the size of the eight-to-nine-ton Fitzgerald and only sustained minimal damage to its nose from the collision. The Fitzgerald apparently suffered significant damage above and below the water line, and was listing as it traveled to port.