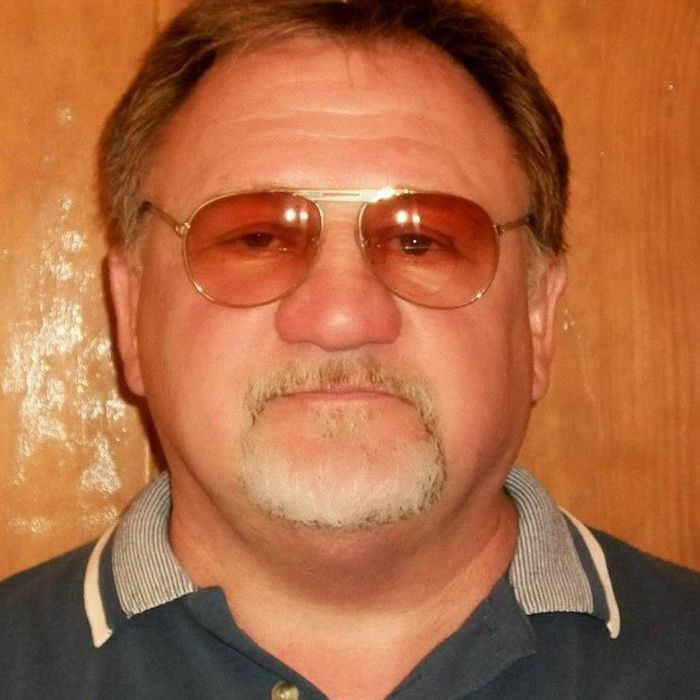 Hodgkinson carried a list with the names of six Congress members.
Photo: Facebook
A week after a gunman opened fire a baseball practice for Republican Congress members and staffers, the FBI said Wednesday that the shooter, James Hodgkinson, acted alone and had no terrorist ties. Officials also said the suspect — who died after a shootout with Capitol police — had a list on him with the names of six congresspeople. An FBI official with the Washington field office, Timothy Slater, declined to say whose names were on the list, and whether it included members of one party, or both. Slater said it did not appear to be a "hit list," though Hodgkinson had done "cursory" searches of at least two of the politicians on his list. None of the five people injured in last Wednesday's shooting, reports the Washington Post.
The FBI said that despite Hodgkinson's antipathy for Trump and the Republicans, so far the attack appeared more "spontaneous" than premeditated — though the investigation is still in its early stages, and officials said they have not finished examining all of his electronic devices. Investigators did find a picture of the baseball field in Alexandria that he attacked, along with photographs from visits to tourist sites around Washington, D.C., from April. The FBI added that they did not believe the pictures of the baseball field represented "surveillance."
Hodgkinson, who had came to Virginia from Belleville, Illinois, and was living out of his van, had rented a storage locker in Virginia that he visited more than three dozen times between April and June. Inside, among his belongings, investigators found 200 rounds of ammunition and a receipt for a gun purchase in November 2016.
The FBI also filled in some of the details of Hodgkinson's background, adding to the portrait of the suspect that had emerged days after the shooting as an angry loner. Unemployed, he was in financial straits, and he was apparently having marital problems. Officials said Hodgkinson was also taking prescription meds, and had an "anger management" problem.
Hodgkinson injured five people in his shooting rampage, including House Majority Whip Steve Scalise. Scalise suffered a brutal injury to the hip, but his condition has been upgraded to "fair" and he is about to begin the rehabilitation process, the hospital said Wednesday. A former Hill staffer and lobbyist was also badly injured. Along with a second Hill staffer, two Capitol Hill police officers were wounded in the firefight.