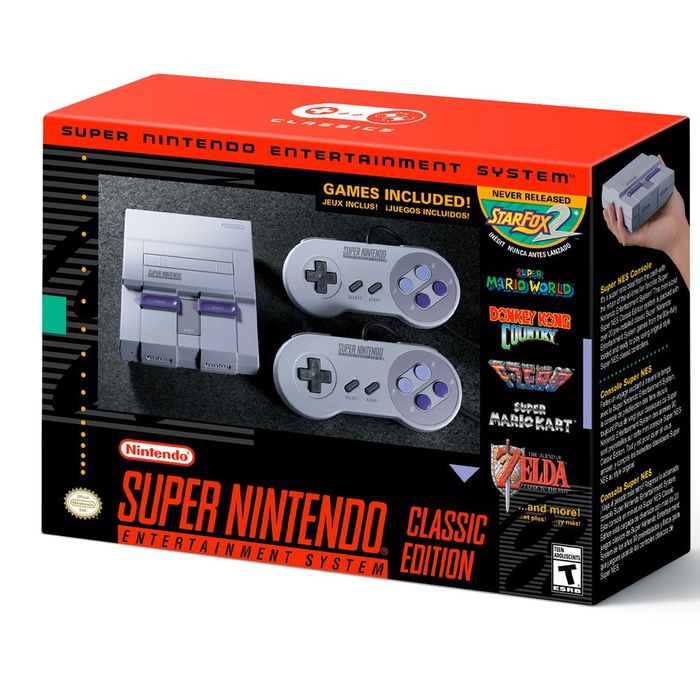 My God, it's full of Star Foxes. (Sorry.)
Considering the NES Classic emulator was so popular, it was virtually impossible to find on store shelves, it shouldn't be a huge surprise that Nintendo has decided to come out with the SNES Classic. So why am I crying at my desk with pure joy?
Hitting store shelves on September 29, the SNES Classic will cost $80 and come with 21 games, including the previously unreleased game Star Fox 2, which previously had only been playable via fanmade ROMs. Judging from last year's sales, you'll want to keep a close eye on when preorders open up.
The full list of games is below:
Contra III: The Alien Wars
Donkey Kong Country
EarthBound
Final Fantasy III
F-ZERO
Kirby Super Star
Kirby's Dream Course
The Legend of Zelda: A Link to the Past
Mega Man X
Secret of Mana
Star Fox
Star Fox 2
Street Fighter II Turbo: Hyper Fighting
Super Castlevania IV
Super Ghouls 'n Ghosts
Super Mario Kart
Super Mario RPG: Legend of the Seven Stars
Super Mario World
Super Metroid
Super Punch-Out!!
Yoshi's Island
You can definitely take issue with some of the exclusions here — none of these games take up much space, so it would have been nice to see classics like Chrono Trigger make the cut. Not that that'll stop us from buying one (assuming we can actually muscle our way through the crowds to snag one).