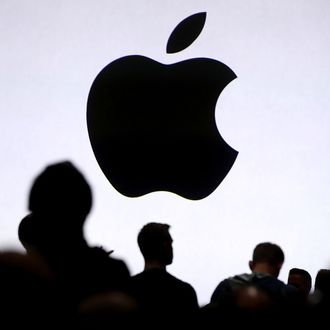 The iOS 11 in all its glory
Photo: Justin Sullivan/Getty Images
Apple unveiled its newest operating system, iOS 11, during the Worldwide Developers Conference earlier this week, and while the update didn't bring with it any serious overhauls like last year's Messages app redesign, the smaller changes coming to the platform are anything but insignificant. So, on the off chance you were doing anything better with your life for several hours on a Monday afternoon and didn't catch the latest app-related hype, don't fear, we've rounded up some of the biggest little changes coming to an iPhone near you.
You will never have to painstakingly spell out your 35-character Wi-Fi password to your guests ever again.
If you and your friends are both running iOS 11, logging them into your Wi-Fi connection will soon be as easy as one tap. If you are physically near another device that wants to join your network, a pop-up card will appear on your iPhone or iPad, showing their request. With the click of a single button, you can instantly connect them to the network, no endless searching for the correct string of random numbers and letters required.
It'll now be way easier to accidentally drunk-text your friends real money.
Apple Pay will soon support person-to-person payments, a move that is sure to leave Venmo and PayPal — if anyone out there with access to an iPhone and other modern technologies still uses PayPal — quaking in their boots. This update to the payment platform brings with it the Apple Pay Cash Card, an electronic debit card you can use to store your received cash until you decide to transfer it to your bank account. Payments (and, of course, payment requests) can be initiated through iMessage, where they'll even appear as auto-suggestions if Siri determines that your messages contain any money-related requests.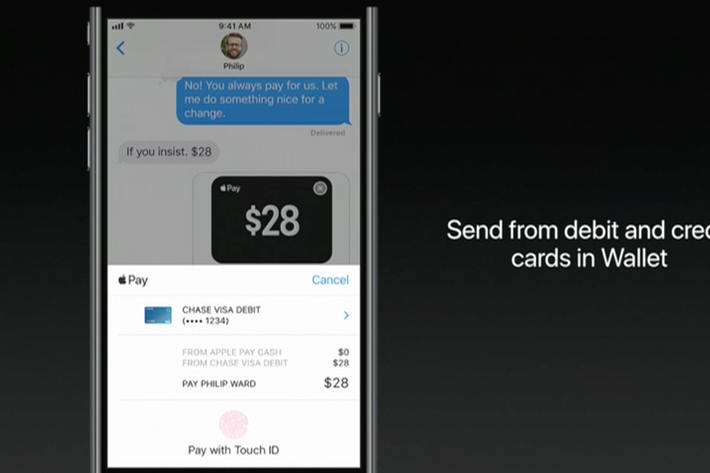 Forget deleting apps in order to make space for your latest selfie — your phone will now do that for you.
If you're running low on space, a new feature called "Offload Unused Apps" will automatically remove your unused apps from your phone, freeing up storage for all of those pictures of lunch that you obviously need. If an app has been auto-removed to save space, its icon will still exist on the home screen, however, it will be grayed out to show that the app was off-loaded.
It'll be way harder to Snapchat and drive.
The iOS 11s new Do Not Disturb While Driving feature is a texter-and-driver's worst nightmare (sort of). The setting identifies when you are in a moving car and bricks your phone in response, essentially shutting it off to all notifications from the outside world — texts, calls, and Tinder notifications alike. DNDWD mode is intended to promote distraction-free driving, however, some users may decide to misuse its safety features — which include an "I'm Not Driving" button for passengers to free their devices — in order to return to their dangerous multitasking ways.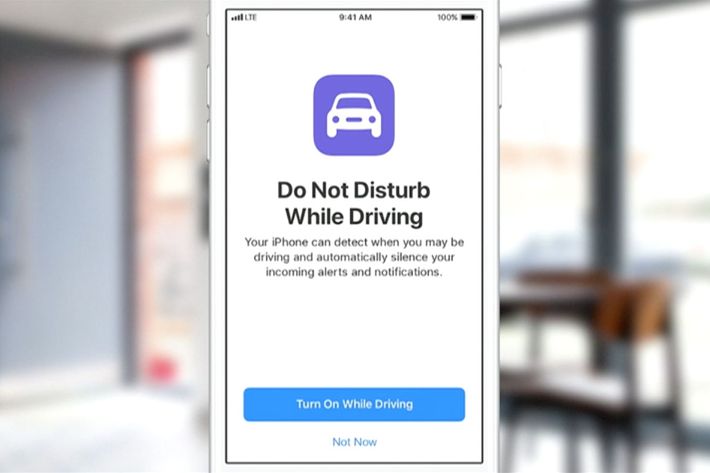 And finally, the news you didn't know you needed to hear: The volume indicator will no longer take up your entire goddamn screen.
It's been ten years since the iPhone first graced us with its presence, and ever since then, users have been dealing with the horror of having to choose between adjusting the volume on their device and being able to see anything at all on their screen for the next five seconds of their lives. However, it seems that the iPhone's giant, clunky volume indicator has taken up precious screen space for the last time. The new iOS 11 volume HUD is now merely a blip on the upper-right-hand corner of the screen — users rejoice.