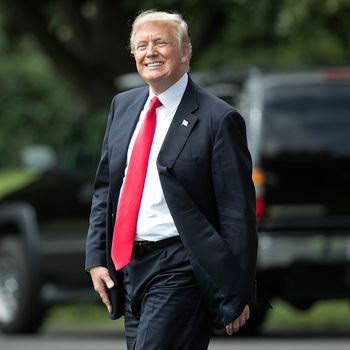 Never mind!
Photo: Win McNamee/Getty Images
"Lordy, I hope there are tapes," former FBI director James Comey testified during his Senate hearing earlier this month, referring to this tweet from the president of the United States:
Alas, Comey is going to be disappointed: There are no "tapes." That's according to President Trump, the very person who introduced such a notion into the public sphere. On Thursday, in series of lunchtime tweets, he set the record straight about his own apparent lie:
Pushing aside the conspiracy theory that some yet-to-be unmasked, secret surveillant might have taped White House conversations, it stands to reason no such tapes, or even "tapes," exist.