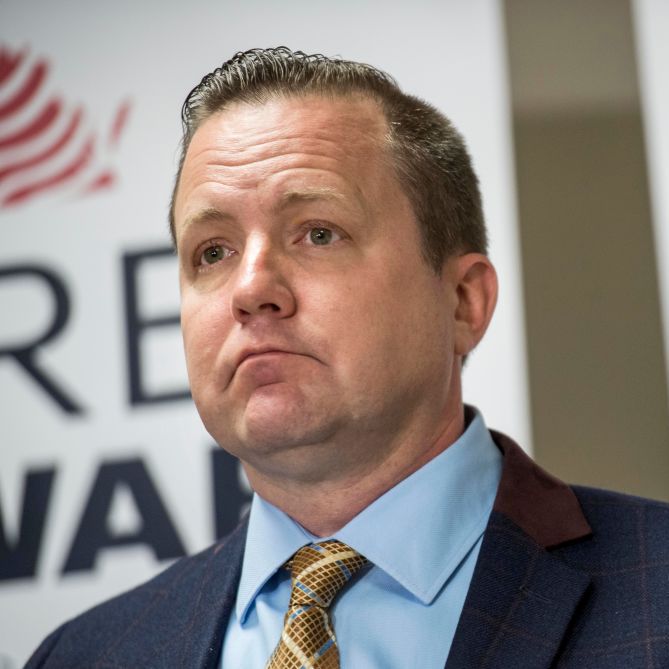 Corey Stewart.
Photo: Melina Mara/The Washington Post/Getty Images
This was supposed to be the easy Virginia gubernatorial primary to call, with Ed Gillespie expected to win handily (by everyone other than the pollsters of Change Research, whose last-minute online poll showed Gillespie trailing). But despite a huge financial disadvantage and the general impression he was a clown running a circuslike campaign, Prince William County supervisor Corey Stewart threw a big scare into Gillespie and other Virginia Republicans by very narrowly missing an upset win against the front-runner.
With nearly all the votes counted and most of what's remaining being from safe Gillespie territory, it's clear the former RNC chair has won the nomination by a few thousand votes. He narrowly beat Stewart in Northern Virginia and Richmond while Stewart won handily in rural and exurban areas. The third candidate, Frank Wagner, kept both of them at bay in his native Hampton Roads region.
What makes Gillespie's close shave terrifying to Republicans everywhere is that Stewart ran a campaign based on cultural hyperconservatism (especially an aggressive defense of Confederate monuments) and loyalty to Donald Trump. It makes very tangible the threat of Trump fans to mount primary challenges to Republican "cucks" (the alt-right term that Corey Stewart has deployed) who dare refuse fealty to the mogul. Indeed, had Stewart actually won, it might have had an impact similar to Dave Brat's shocking win over Eric Cantor in the Old Dominion in a 2014 House primary.
As it is, Stewart proved it is very difficult to move too far to the right for a primary in today's GOP. And he complicated Gillespie's general election challenge considerably by denying him the flexibility to position himself as a Trump skeptic in an off-year contest where voter antipathy toward the president could be a major factor. He begins the general election looking uphill at Democratic nominee Ralph Northam. Meanwhile, Corey Stewart's deeply reactionary message is looking prescient, at least among the Trump faithful and other wild things.