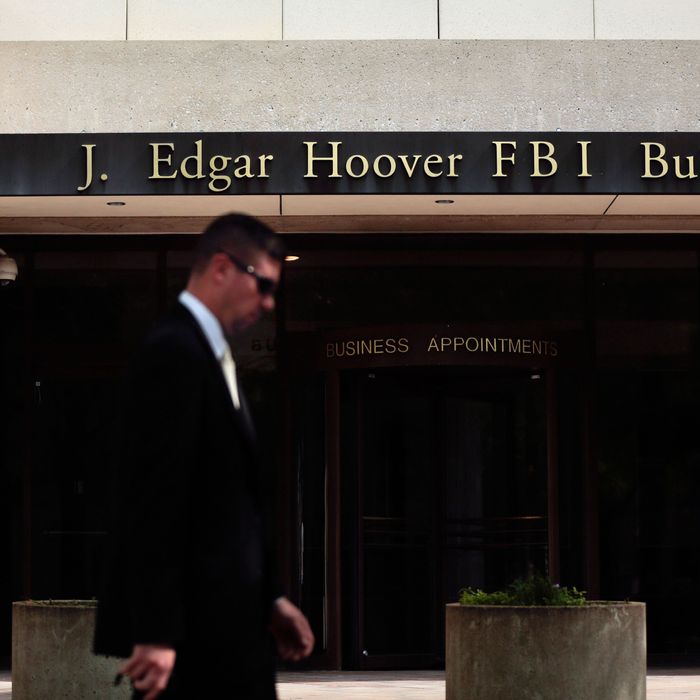 FBI headquarters.
Photo: Andrew Harrer/Bloomberg via Getty Images
Nine days after he fired James Comey, President Trump said he was "very close" to announcing his choice to replace the fired FBI director. More than two weeks later, no announcement has been made.
Reuters spoke to the friends of three people interviewed for the job, and came away with some insight into what's taking so long: The process is unorganized and chaotic, with candidates undergoing short, superficial interviews with Vice-President Mike Pence, Attorney General Jeff Sessions, and Trump, who "spoke mostly about himself and seemed distracted" in one interview, according to Reuters's source.
Earlier this week, the White House was said to be "jump starting" the search for Comey's replacement by interviewing two new candidates for the job. They were former TSA head and one-time FBI deputy director John Pistole, and former assistant attorney general Chris Wray.
"When the president feels as though he's met with the right candidate, he'll let us know, but he'll meet with candidates today and continue to do so until he finds the right leader," White House Press Secretary Sean Spicer told reporters Tuesday.
Those two interviews came a week after the White House was reportedly "resetting its search" for FBI director. After attempting to have a new director in place before Trump left on his first foreign trip, and appearing to settle on former senator Joe Lieberman, the Justice Department stepped back, an acknowledgement that the search was moving too fast.
For now, the FBI is being led by Andrew McCabe, deputy director under James Comey and one of the few candidates to succeed him who hasn't already pulled his name out of consideration.