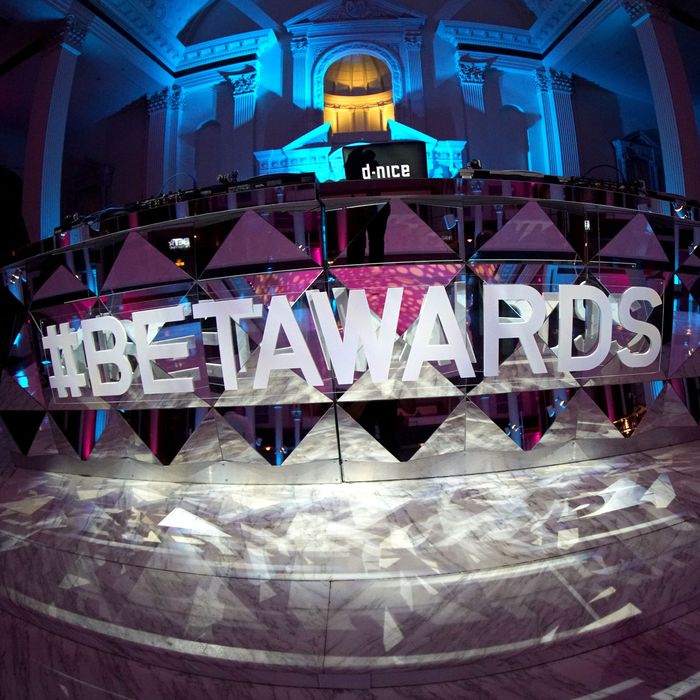 Photo: Bennett Raglin/Getty Images for BET
Twitter suspended several music-related accounts today following, at least for two of the accounts, what appears to be a Digital Millennium Copyright Act takedown issued by Viacom. Accounts for The Fader, Pigeons & Planes, 2DopeBoyz, and Hip Hop N More were all taken offline on Tuesday. Now, if you visit any of their Twitter accounts, you'll be greeted with an "account suspended" notification.
It appears, for The Fader and Pigeons & Planes, the takedown was issued after the respective accounts posted content from the BET Awards. (Viacom is BET's parent company.) Jacob Moore, the EIC of Pigeons & Planes, told the Verge the site had been notified about a copyright issue with Viacom. Lumen, a DMCA database, points to specific tweets from both The Fader and Pigeons & Planes that Viacom took issue with, as first noted by Vice. Hip Hop N More creator and editor Navjosh tweeted that he believes his site's Twitter was suspended over a track-list complaint issued by Atlantic Records.
Given Twitter, historically, does not comment on individual accounts, it remains unknown if and when the accounts will be brought back online. (Select All has reached out to Twitter for comment and will update this post if we hear back.) These aren't the first media accounts to be taken offline for copyrighted materials; both Deadspin and SB Nation were temporarily suspended in 2015 for tweeting football clips and GIFs. Though, if what happened to the dude who got suspended for tweeting a GIF of Aly Raisman during the Olympics is any indication, things don't bode well. Nearly a year later, his account remains suspended.