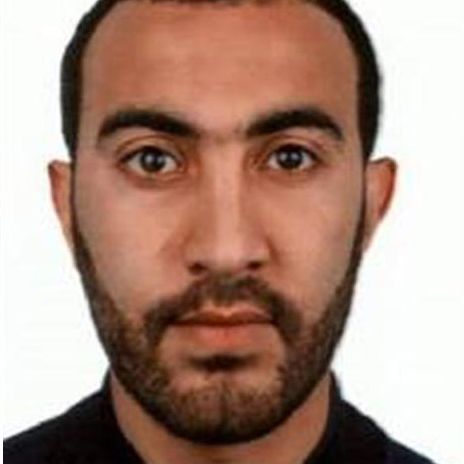 Khuram Shazad Butt (left) and Rachid Redouane (right).
Photo: Metropolitan Police
British police have named two of the three suspects in the terror attack in central London on Saturday: Khuram Shazad Butt and Rachid Redouane. Authorities have reportedly working to confirm the identity of the third attacker. All three were fatally shot by police on the scene.
According to Metropolitan Police, Butt was a 27-year-old British citizen of Pakistani descent. He was known to police and British intelligence, but he had not been under suspicion of planning an attack. Investigators looked into him in 2015, but did not consider him a high priority. At least one neighbor told The Guardian that she had called Scotland Yard about Butt in 2015, fearing that he was trying to radicalize kids in the local park. The New York Times reports that Butt had a brief cameo in a Channel 4 documentary called The Jihadis Next Door:
The film, which is also available on Netflix, featured a number of British Muslim men openly expressing their support for violence. In one scene, Mr. Butt stands in line with five other men in Regent's Park in London as another man kneels in front of them unfurling an Islamic State flag.
The other suspect, 30-year-old Redouane, claimed to have roots in Morocco and Libya. Redouane, who also went by the alias Rachid Elkhdar, had not been on law enforcement's radar. Redouane reportedly lived in Dublin until very recently, where he worked as a chef. Irish authorities do not believe he was under surveillance, either.
British officials do not believe other suspects were directly involved in the attack, but have made a total of 12 arrests as they try to uncover any possible accomplices. "Work is ongoing to understand more about them, their connections and whether they were assisted or supported by anyone else," Metropolitan Police assistant commissioner Mark Rowley said in a statement.
Two of the twelve individuals have been released without charge, but the rest reportedly remain in custody. Almost all are from or near Barking, an East London suburb where at least two of the attackers lived.
This post has been updated with additional details.