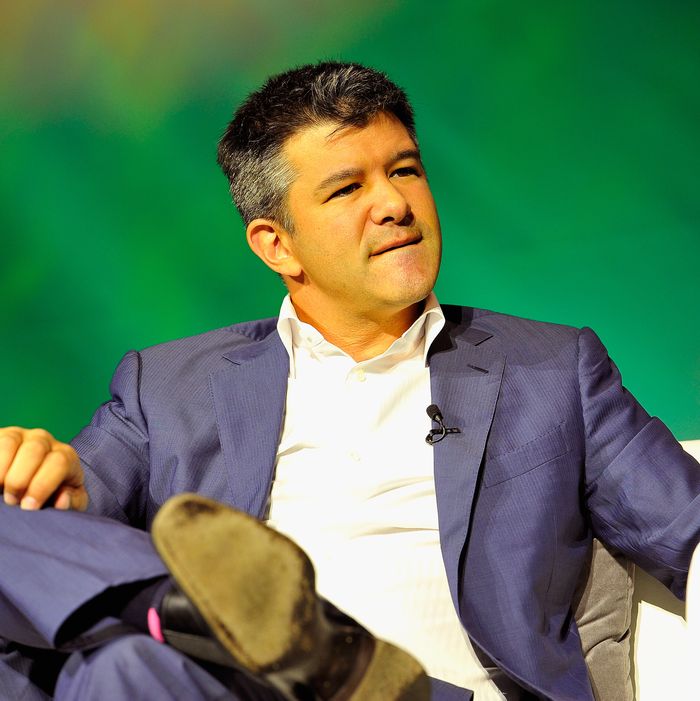 Kalanick is out as CEO.
Photo: Steve Jennings/Getty Images for TechCrunch
Uber CEO Travis Kalanick resigned on Tuesday following a "shareholder revolt," according to the New York Times.
The last few months have been disastrous for Uber, with the ride-sharing company dealing with the fallout from allegations of widespread workplace sexual harassment, a lawsuit over stolen technology, and Kalanick's recorded argument with an Uber driver, among other scandals. A week ago, Kalanick announced that he was taking a leave of absence following his mother's death in a boating accident. The announcement coincided with the release of a report compiled by former U.S. Attorney General Eric Holder recommending changes to fix the company. (Its first recommendation: "Review and Reallocate the Responsibilities of Travis Kalanick.")
For five of Uber's major investors, Kalanick's indefinite leave wasn't enough. The Times reports that they gave him a letter on Tuesday that demanded he step down as CEO immediately. Kalanick, who helped found the company, will remain on its board of directors.
"I love Uber more than anything in the world and at this difficult moment in my personal life I have accepted the investors request to step aside so that Uber can go back to building rather than be distracted with another fight," Kalanick said in a statement.
It's unclear who will run Uber going forward. At least 14 top executives have left the company in the past year, and it was already searching for a chief operating officer. In the letter, the investors also called on Kalanick to support the board's search for a new chief executive, and the hiring of a chief financial officer.
Uber's board said in a statement that Kalanick "always put Uber first," and his departure as CEO will give the company "room to fully embrace this new chapter in Uber's history." Bill Gurley of Benchmark, one of the investors who pushed Kalanick out, praised his contributions in a tweet: