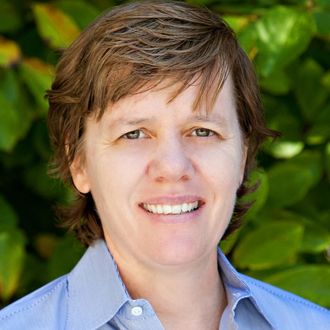 Photo: Harvard Business School
Just before it is set to release a report on its alleged HR nightmare of a workplace, Uber has announced its newest hire, Frances Frei, to serve as its first SVP of leadership and strategy. Frei will commute to Uber from Cambridge, Massachusetts, where she worked at Harvard Business School. Her faculty bio notes her work as "a personal advisor to senior executives embarking on cultural change and organizational transformations." She was particularly focused on remedying the school's gender-equity problem.
Frei's broad mandate will be to help reform Uber, whose high-pressure environment has been roiled by allegations of widespread sexism and a general neglect of employee well-being. Frei has already been consulting with Uber for several months, advising HR head Liane Hornsey on how to reform the company. Of CEO Travis Kalanick, Frei told Recode's Kara Swisher, "I have spent a lot of time with him and he has said he wants help and is willing to take it from a leadership team. We will not win with a silo-maker CEO and he very readily said, 'I don't have all the answers and I need help.'"
It is expected that, later this week, a comprehensive report on sexual harassment at Uber will be made public, at least in part. The report has already been presented to Uber's board and portions of it are expected to circulate within the company. An all-hands meeting to discuss it is scheduled for tomorrow.