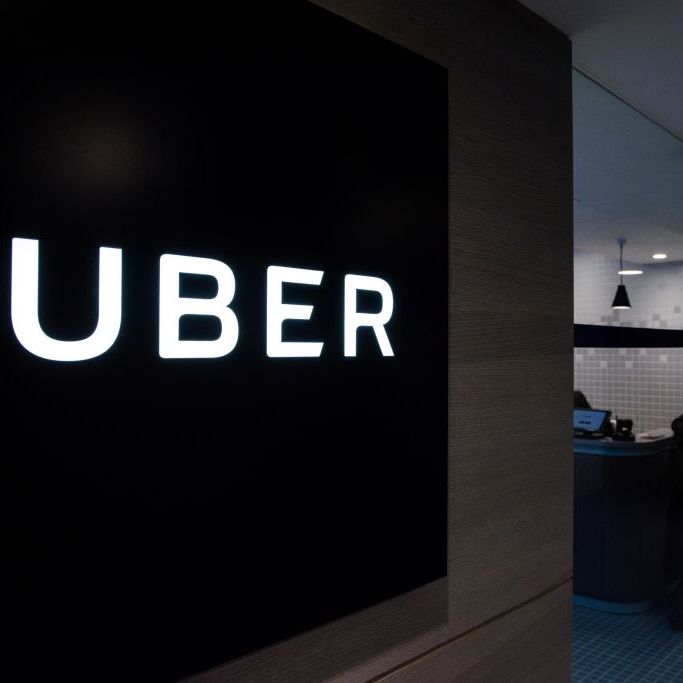 Dark days at Uber.
Photo: ANTHONY WALLACE/AFP/Getty Images
Uber, the ride-hailing app that has seen its fortunes fall precipitously in the past year, may now be facing a probe by the Federal Trade Commission, with the FTC focusing on whether Uber stepped on its customers' rights to privacy.
According to Recode, the probe centers on, among other things, Uber employees' "misuse of 'god view,' a tool that had previously allowed some at Uber to spy on the whereabouts of politicians, celebrities and others using the ride-hailing app."
As Recode points out, the FTC regularly investigates claims like this without deciding to move forward. But the FTC has taken a more aggressive stance in consumer privacy in the past few years.
In 2012, Google agreed to pay $22.5 million — the highest fine ever paid by a company — after undisclosed tracking of Safari users. In 2011, Facebook was forced to agree to 20 years of privacy audits by the FTC after it was determined it wasn't following its own privacy agreements with users. And in 2014, Snapchat settled with the FTC after admitting that its claims that Snapchat messages permanently disappear were false.
More recently, the FTC leveled $2.2 million in fines against TV-maker Vizio, after it was discovered that the TV was using complicated tech to determine exactly what you were watching, and then selling this data to third-party data brokers.
The FTC probe may turn out to be nothing for Uber — and even if it does turn into something, Uber likely longs for the days when a potential million-dollar fine was its biggest concern. But the FTC probe, coming during a period when a new scandal about the company hits the press on a daily basis, couldn't have come at a worse time.