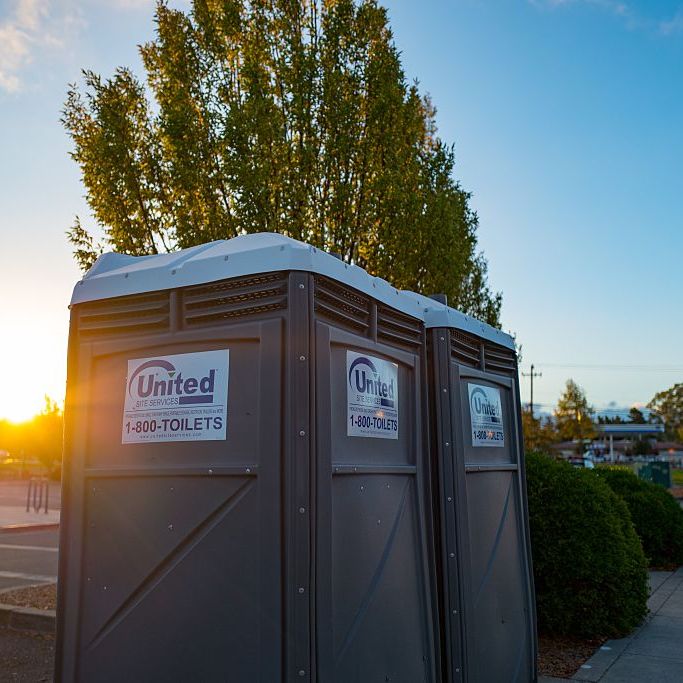 Portable toilets standing tall at sunset.
Photo: Smith Collection/Gado/Getty Images
Purple, a U.K.-based public-Wi-Fi provider, decided to see just how many people actually read their wall-of-text "terms and conditions" agreements before signing on to public Wi-Fi. So they inserted a few extra clauses in their own Terms and Conditions that users must click through before getting online.
Among those clauses users agreed to were:
Cleansing local parks of animal waste

Providing hugs to stray cats and dogs

Manually relieving sewer blockages

Cleaning portable lavatories at local festivals and events

Painting snail shells to brighten up their existence

Scraping chewing gum off the streets
Of the more than 22,000 people who ostensibly read and agreed to Purple's terms and conditions, only one person noticed that they were agreeing to clean toilets and paint snail shells — or, about 0.0005 percent of users.
Purple says it has no plans to actually enforce any of these clauses. Instead, it was a stunt meant to raise awareness that the hot-spot provider had become the first Wi-Fi provider in the U.K. to become compliant with the EU's General Data Protection Regulations. The GDPR is intended to strengthen the data protection for individuals within the EU, including the "right to be forgotten" and requiring that companies obtain "unambiguous consent" before collecting information for marketing purposes.
The effects of the GDPR won't just be felt in the EU — any company that holds on to personal data of an EU citizen will need to be GDPR-compliant, or face fines of up to 4 percent of their global revenue or €20 million, whichever is greater. As you can imagine, companies like Facebook and Google are watching all of this very closely.
The law won't go into effect until mid-2018. Until then, EU citizens may want to do a quick "Find" search on those terms-and-conditions pages for "sewer blockages" and "lavatories." Americans, meanwhile, remain as screwed as ever.