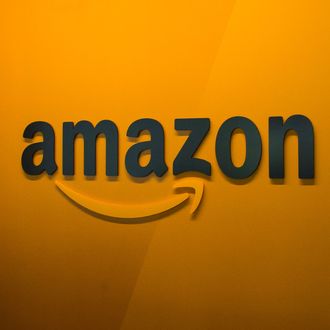 Photo: David Ryder/Getty Images
Amazon is reportedly building a messaging app called "Anytime," according to AFTV News. Rumors of the stand-alone app started circulating after the company began surveying customers about what features they'd like to see in the potential app. (Amazon did not respond to Select All's request for comment on the potential app. We will update this post if we hear back.) "It's unclear how far along the new service is, but one customer said the survey seemed to imply it was a ready product," AFTV News said.
This isn't the company's first move into the messaging space. Amazon launched Chime, a Skype for Business competitor, earlier this year. Amazon Echo and Echo Dot owners can also use their devices to message and place voice calls to other people with those devices. Echo Show owners can also place video calls. Though details about the potentially forthcoming app are sparse, rumors indicate the app would offer video and voice calling, in addition to text messaging.
From AFTV News:
The focus seems to be messaging, including voice and video calls, but there's also mention of photo sharing with @mentions, as well as filters for photos and video with "special effects and masks." Anytime will also provide tasks that can be done in groups, like playing games, listening to music, and ordering food.
Hmmm. Now, if only there was an app where I could do those things right now. Excuse me while I go check Twitter, Instagram, Snapchat, and Facebook.