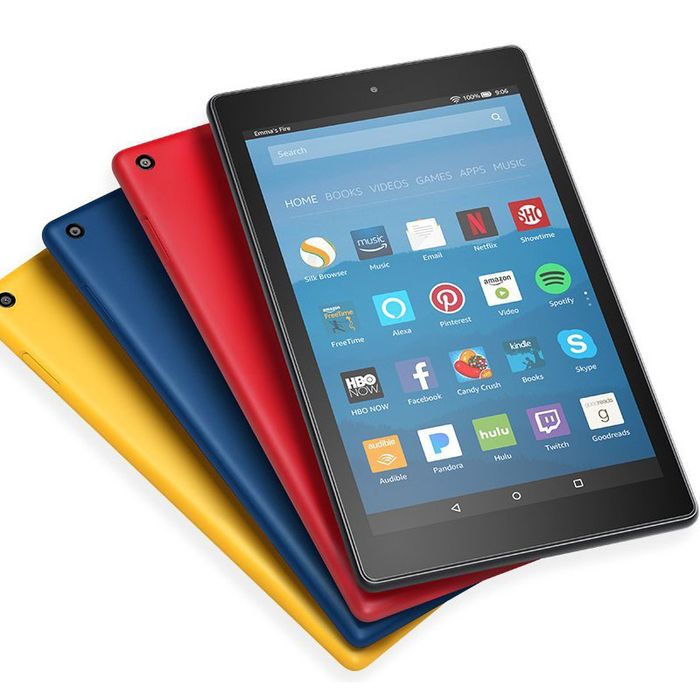 For much of the product category's lifetime, tablets have always been an odd value proposition. Their screen size makes them much better leisure devices than a smartphone, but their form factor makes them, in most ways, much less functional than personal computers. You can't tuck them into your pocket (unless you're wearing JNCOs), and they can't quite stand in for laptops yet. In short, tablets can now do many things, but there are few things that they can do particularly well, and definitely not better than a phone or computer.
There are, in my opinion, precisely two things that a tablet computer is good for: watching stuff and reading stuff. That's it. Interactive functions, like typing and web browsing, are often a chore — cumbersome activities that require you to cradle the tablet in one arm or balance it on your lap (or lug around Bluetooth accessories, defeating the entire purpose of the device).
With this philosophy in mind — the only two functions that a tablet needs to perform — I can definitely recommend Amazon's line of dirt-cheap tablets. The Kindle Fire HD 7 and 8 tablets are just $50 and $80, respectively.
Let me state upfront that these devices aren't quite the best in their class. They run a custom version of Android made by Amazon that puts Jeff Bezos's online bazaar front and center. The tablets are cheap because they are a portal to Amazon's ecosystem. Likewise, the tech specs won't knock your socks off: The HD 8 has a resolution of just 1280 by 800 pixels, and the HD 7 is 1024 by 600, and the processors aren't exactly top-of-the-line. This isn't a machine for playing complex video games. Likewise, the device's cameras are next to useless.
But at prices that are something like 10 percent of an iPad's price tag, these things get the job done more than adequately. The HD 8's resolution might not be a crisp 1080p, but unless you're a real stickler for video quality, you won't really care — I don't. And there are plenty of video-streaming options to choose from. In addition to Prime Video, which is baked right into the software, Amazon's App Store has Netflix, Hulu, and HBO Go, among others. Plus, if you're more technically savvy, you can sideload most any other APK you can get your hands on.
Aside from video, my HD 8 is a great device for reading comic books, e-books and longform articles I save to Pocket. The screen resolution isn't going to give you the crispness of a retina display, but it'll get you close enough for a fraction of the price. (This seems like a good time to lament the death of the Kindle Fire HDX, Amazon's model with a higher-end screen that was put out to pasture.)
The Kindle Fire line is great for people who are ready to admit that a tablet doesn't need to do everything — it just needs to let you watch stuff and read stuff. If that's all you need out of a tablet, the Fire line is a no-brainer.
This post was initially written to coincide with Amazon's Prime Day sale, and has since been updated. These things are fine purchases at their usual price, but unless you're in a hurry, I'd recommend waiting until Amazon does one of their semi-annual price drops.
Heads-up: If you click links and buy things, New York may make a little money off the purchase. That said, we don't recommend stuff we wouldn't buy (or haven't bought) for ourselves.