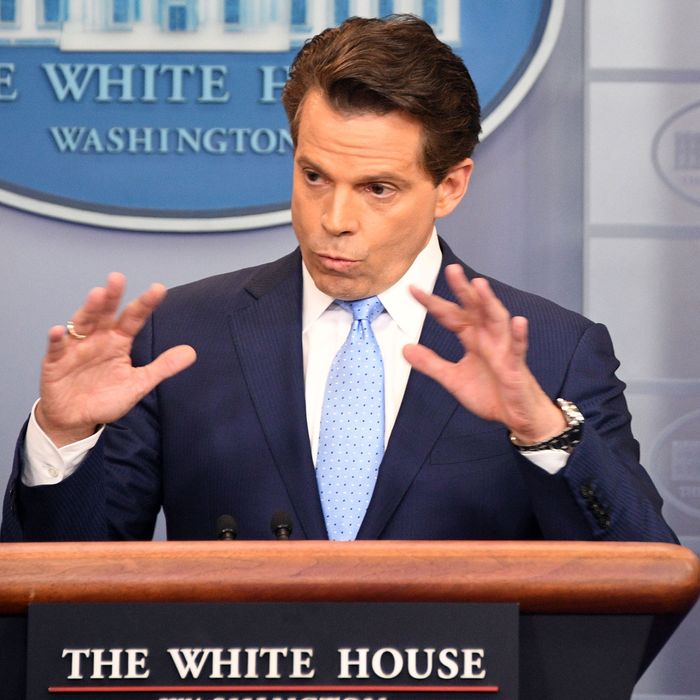 Photo: Jim Watson/AFP/Getty Images
Anthony Scaramucci has been White House communications director for less than a week, but he seems to have already managed to pick up a thing or two — in between taking time to delete swaths of old tweets where his opinions differed from Trump's — from his new boss. Namely, what to do with your hands while speaking to crowds and the press. The similarities between the two men's speaking styles were first spotted, and edited into a disconcerting video, by the folks over at The Daily Show With Trevor Noah.
They don't call him the Mooch for nothing.