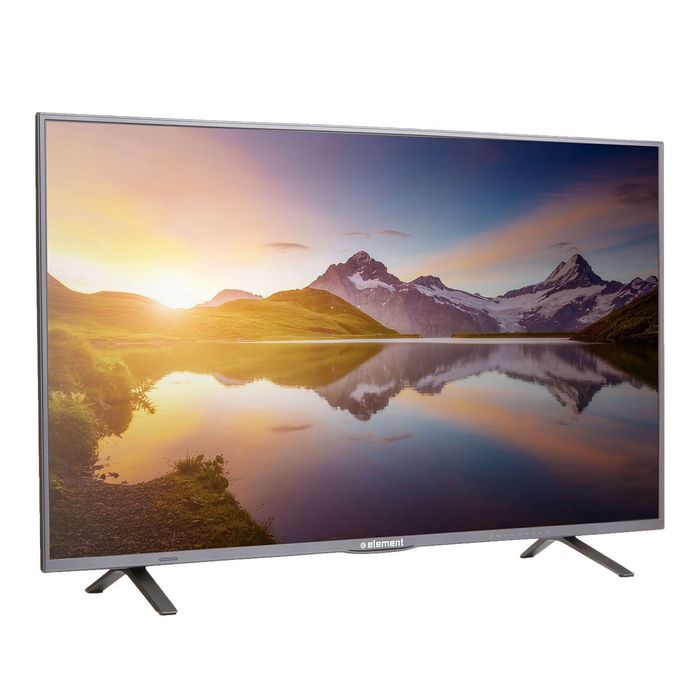 A very pretty TV for $400.
If you need a good TV at a great price — or just an excuse to buy a TV — Amazon is selling a 55-inch Element Amazon Fire TV with 4K and HDR for just $400, down from $650, for Prime Day. (The price kicks in at 6 p.m. PT / 9 p.m. ET tonight, and will be good for as long as supplies last.) I got a chance to see the screen up close recently, and it looks very sharp. Its 4K resolution is nice — especially since Amazon and Netflix have started streaming their original content in 4K by default.
That said, it's the set's HDR that should make you take notice. HDR allows for your TV to display really bright colors and really dark colors on the same screen at the same time. This means virtually any TV show or movie with a night scene, or a scene shot in bright daylight with shadows, will suddenly look much, much better — dark scenes are no longer a smudgy blur, and day scenes get an extra dose of vividness. And if you've laid out for a PS4 Pro or Xbox One S, the difference is even more apparent — games benefit from the boost in contrast even more than movies, if only because you actually need to react to what's happening onscreen.
Amazon Fire TV's interface is a pleasure to use — it's especially good at remembering what TV shows you're bingeing, and its movie and TV-show recommendations are on par with what Netflix manages. (It also offers, at this point, a wider selection of movies and TV shows than Netflix, though a fair amount of that you'll need to rent or purchase from Amazon itself.) It also allows you to bring in every other streaming service out there, from Netflix to Sling TV to HBO Now, quickly and easily. You can voice-search via Alexa — or, if you're set up to do so, dim your TV-room lights and order some Seamless. (And, no, unlike the Amazon Echo and some smart TVs in the past, this TV won't be passively recording you when you're not using the voice-search.)
But really, this is a straight value proposition. There are simply no other TVs of this quality selling for $400. If you've been looking to make the jump to 4K and HDR, this is the Prime Day deal to get.
Heads-up: If you click links and buy things, New York may make a little money off the purchase. That said, we don't recommend stuff we wouldn't buy (or haven't bought) for ourselves.