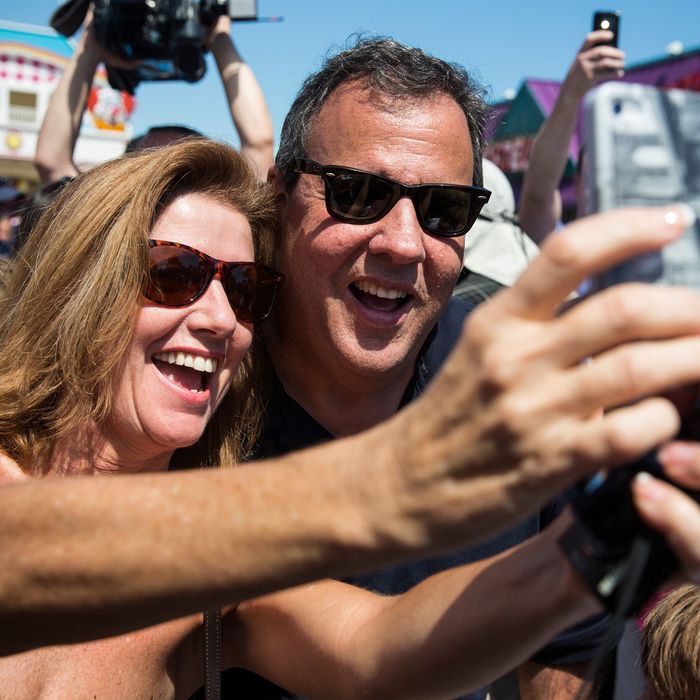 Wow, you're right. People are really mad!
Photo: Andrew Burton/Getty Images
Governor Chris Christie's approval rating – 15 percent – is so low that he really only had two options: A) work tirelessly for the people of New Jersey and hope to leave office in 18 months with a slightly less embarrassing legacy, or B) Go out in a hilarious blaze of glory.
Christie chose option B, or rather, the fine people at the Star-Ledger chose it for him when they had photographer Andy Mills fly over the governor's residence in Island Beach State Park on Sunday. While Christie ordered a government shutdown on Saturday, preventing the plebs from visiting New Jersey's state parks and beaches on Fourth of July weekend, he and his family didn't let it ruin their holiday fun.
To make matters worse, Christie claimed at a press conference later, "I didn't get any sun today." When informed of the photos' existence, Christie spokesman Brian Murray said, "He did not get any sun … He had a baseball hat on."
And thus #BeachGate was born: