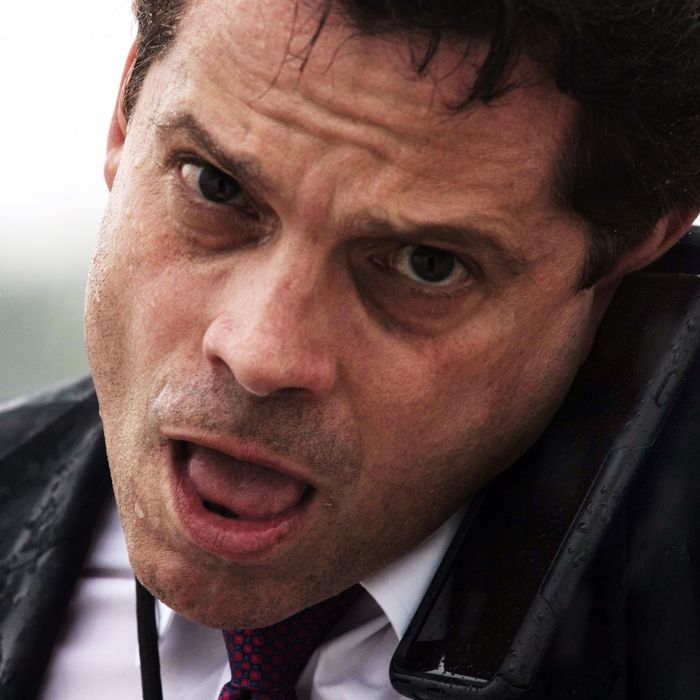 Anthony Scaramucci.
Photo: Nicholas Kamm/AFP/Getty Images
Once upon a time, approximately ten whole days ago, New York financier Anthony Scaramucci was named the new White House communications director. Since that long-ago moment, he publicly deleted a lot of old tweets that disagreed with his new boss's agenda, mimicked Trump's gestures flawlessly, reportedly texted his wife "Congratulations, I'll pray for our child" after missing his son's birth, and called up a reporter at the New Yorker and really just let it rip. Oh, and his wife also filed for divorce. And today, he got the ax from Trump. Or, rather, he exited his post "to give Chief of Staff John Kelly a clean slate and the ability to build his own team," as per a White House statement. So what does this mean for the administration? We'll pass you off to our pals over at Daily Intel to answer that one. But as for what this means for you, right now, on the good old United States of the Internet — it means tweets. Good tweets. Lots of them.
We never did find out if Scaramucci would do the fandango.