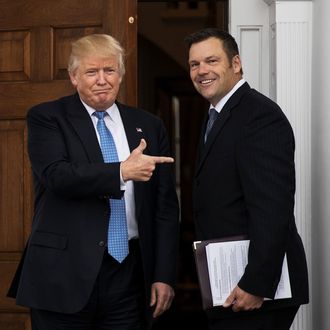 Photo: Drew Angerer/Getty Images
The White House yesterday released a batch of public comments sent to its Presidential Advisory Commission on Election Integrity, the committee established by Donald Trump with the explicit purpose of examining long-debunked claims of voter fraud, and the implicit purpose of disenfranchising large swaths of the American voting population. To further this aim, commission leader Kris Kobach requested detailed data from the voter rolls of every state, most of which rejected the request as baseless and an invasion of people's privacy.
The majority of public comments released by the White House are unsparing in their criticism of Kobach and his program, though there are a few concerned citizens asking how they can help (and about half a dozen pages that are like the Republican version of Pizzagate). When you can submit a comment via email, it's pretty easy to write, well, anything. Here are some of the messages that caught our eye.
Beau, thank you for coming clean.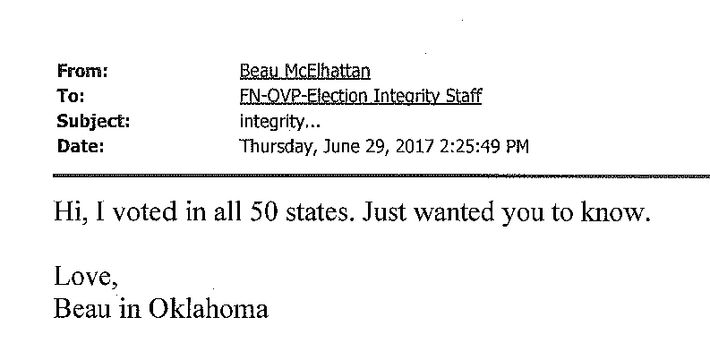 Do NOT click this link.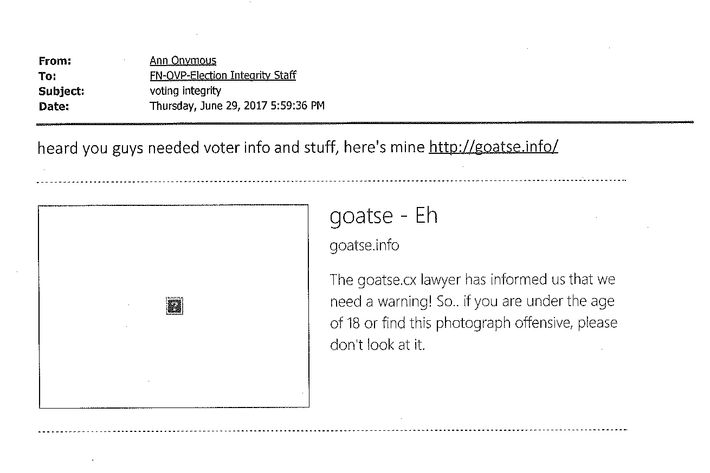 These people have a suggestion.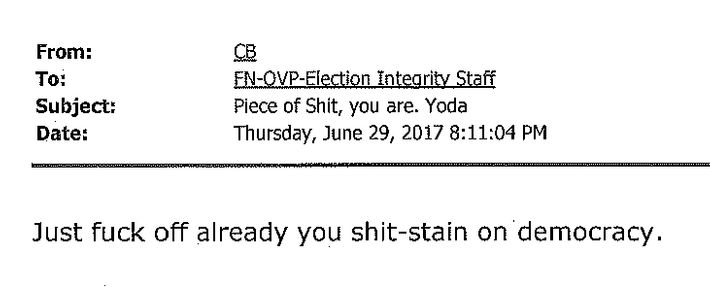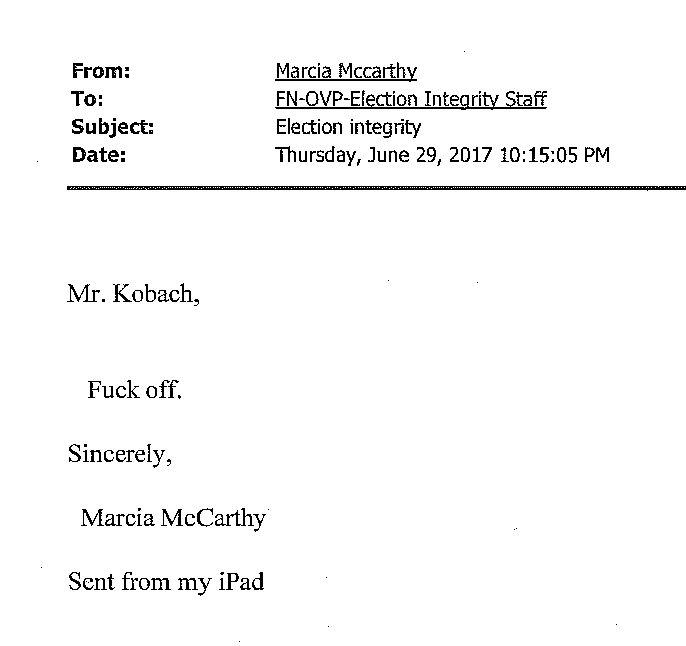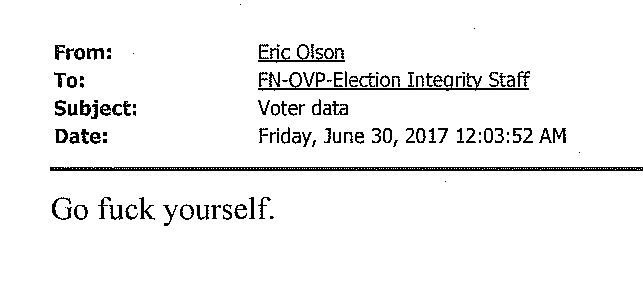 Not sure if these two are being sarcastic.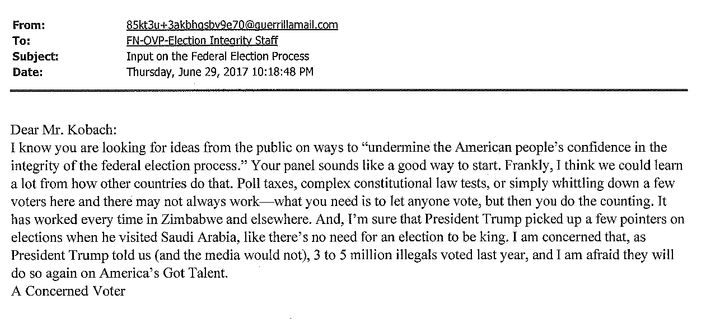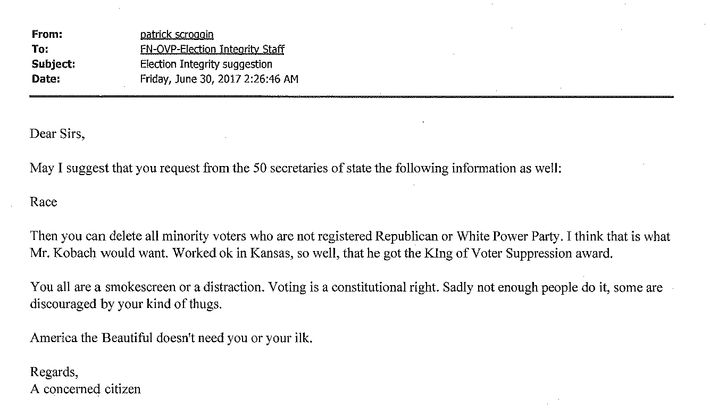 Can someone just let these guys know that their emails are going through?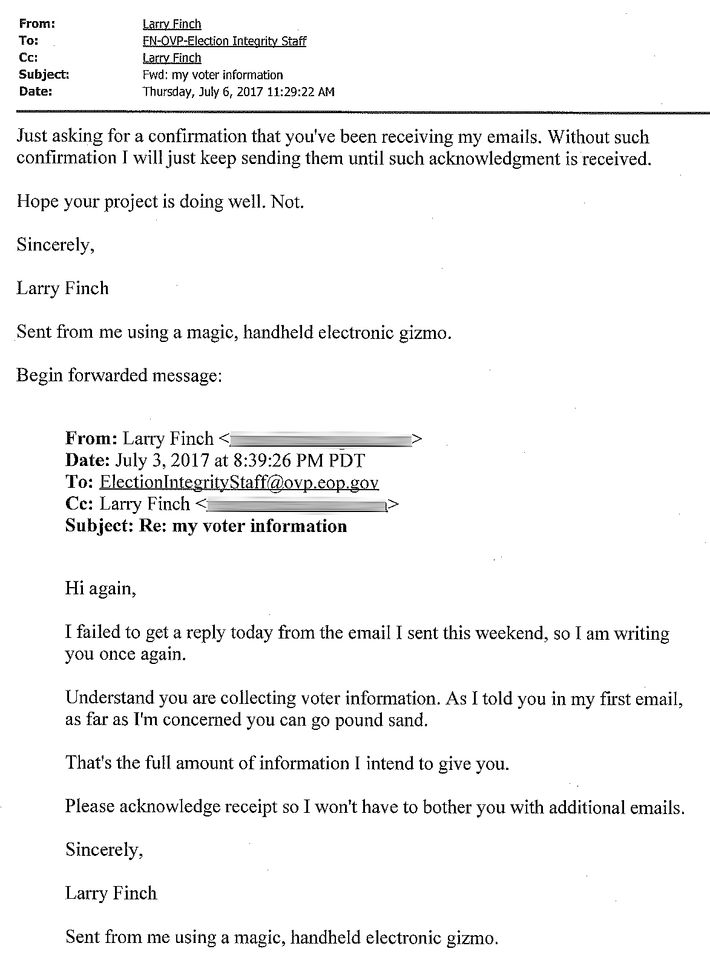 Bud, keeping it simple.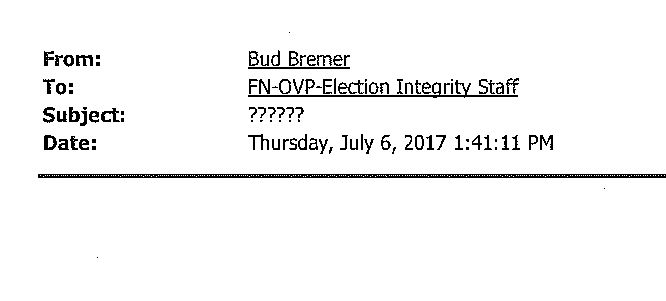 Victor, your hopes seem to be working out.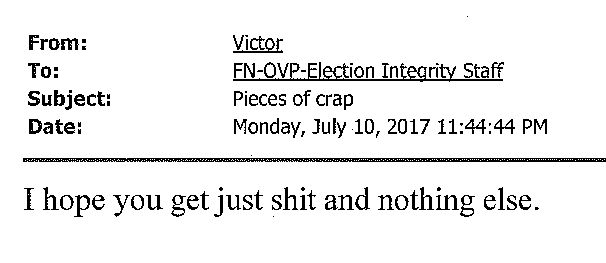 "You know what you can do with those ears …"