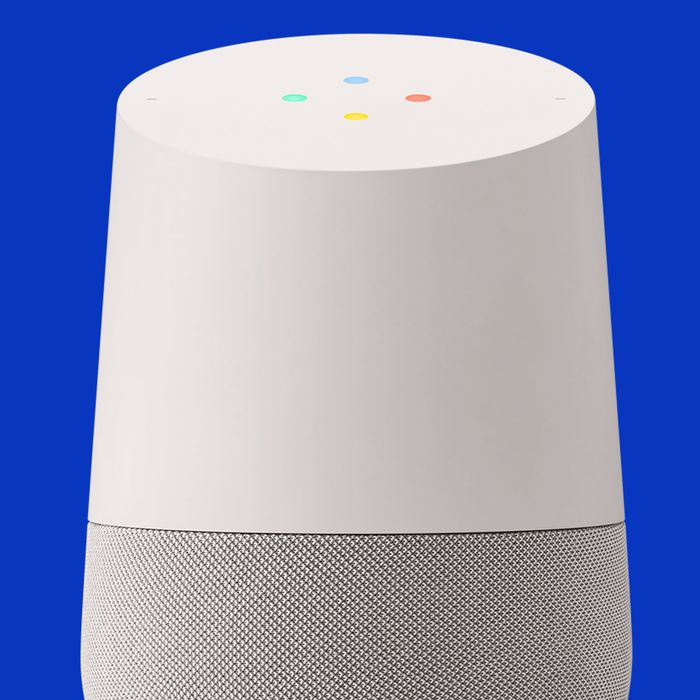 Some Google products, pictured here floating in a blue void.
Photos:: Google
Been looking for an excuse to get a Google Home? Google, trying to get out in front of Amazon's Prime Day, has cut prices on its three main home streaming devices: The Google Home smart speaker is $99, down from $129, while TV-streamer Google Chromecast and audio-streamer Chromecast Audio are both $25, down from $35.
The Google Home price drop is probably the most notable. Google has already been aggressive with its pricing on the Home, undercutting the Echo's list price of $179 by $50 at launch. But dropping it down into double digits should draw a few more eyeballs. Compared to the Echo, the Home has a slightly brighter, crisper sound, and its Google Assistant AI is much, much less likely to get thrown by the odd request than Alexa. Especially for anyone who wants to stay out of the Amazon ecosystem, it's the best smart speaker on the market right now.
I like the Chromecast for TV — the ability to mirror whatever you've got on your browser window or Android phone really comes in handy. The Chromecast Audio, however, is the really interesting bit here. If you've spent some time investing in a good home audio system, the idea of being forced to either use a tinny Bluetooth speaker or hook up your phone via an aux cable to get at a Spotify playlist can be grating. Chromecast Audio (especially used in concert with a Google Home or an Android Home) was already the cheapest and best way to turn any set of speakers into a streaming system. Dropping the price to $25 just makes it sound even sweeter.
Heads-up: If you click links and buy things, New York may make a little money off the purchase. That said, we don't recommend stuff we wouldn't buy (or haven't bought) for ourselves.