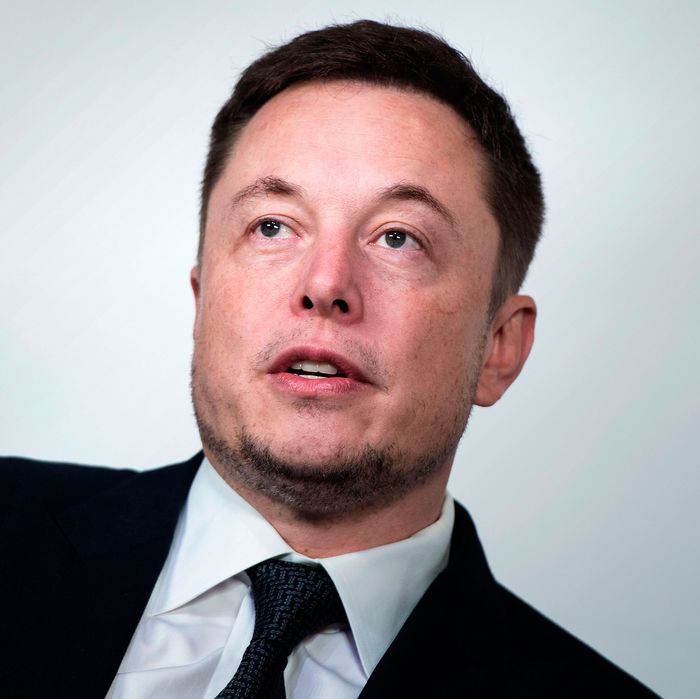 Elon Musk.
Photo: Brendan Smialowski/AFP/Getty Images
Elon Musk's hyperloop — the superfast, underground, magnetic-rail train that theoretically reduces travel time from hours to minutes — is coming to the East Coast. That is, if you believe Elon Musk. This morning, the PayPal billionaire and Tesla CEO tweeted that he had received, uh, some type of government approval for the travel system in the Northeast Corridor.
Musk did not elaborate on which governments — city, state, federal — had "verbally approved" the hyperloop, or what that would really even mean. As Benjamin Kabak of popular transit blog Second Ave. Sagas tweeted, "He would need permits from five states, DC, a least 3 cities (& probably 5) and the feds. You don't just get 'verbal govt approval' for that." Perhaps he had a conference call with the relevant mayors, transit authorities, and interstate overseers. Maybe he had a chat with someone who works for a congressman, who nodded along desperately as Musk transitioned to his theory that we live in a computer simulation. Most government agencies responded to inquiries from Jalopnik with some variant of "Uhhh, what?"
USA Today reporter Nathan Bomey called New York's MTA and described the press aide as "flabbergasted" by Musk's claims (the aide also reportedly asked how to spell the tech magnate's name). Seems like the MTA would at least need to be made aware of the giant tunnel being bored into Manhattan bedrock.
But maybe, in this period of disorganized government upheaval, Musk got approval from Trump himself; he did, after all, serve on Trump's business advisory commission. And we all know how much Donald Trump understands complex technological and infrastructure issues, and loves to keep promises.