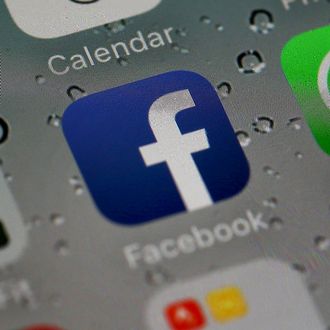 Photo: Justin Sullivan/Getty Images
A California judge has dismissed a lawsuit against Facebook over its tracking activity. According to Reuters, the case concerned how Facebook tracks users on their web browsers even when they're not logged into the social-media site; the plaintiffs said that, in doing so, Facebook is violating privacy and wiretap laws.
The lawsuit "claimed that Facebook violated federal and California privacy and wiretapping laws by storing cookies on their browsers that tracked when they visited outside websites containing Facebook 'like' buttons."
Judge Edward Davila disagreed, however, and stated that the plaintiffs failed to demonstrate that they had a reasonable expectation of privacy, or that these tracking habits had caused them to suffer financial loss or damages. He dismissed the idea that Facebook was "intercepting" information by having its embed code on other pages.