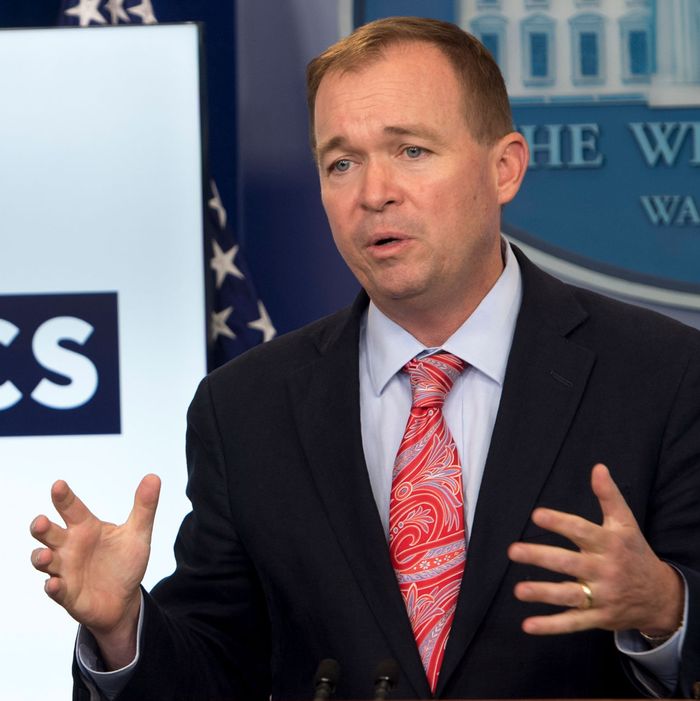 Photo: SAUL LOEB/AFP/Getty Images
Today at the White House, Mick Mulvaney, director of the Office of Management and Budget, and Sarah Huckabee Sanders, deputy White House press secretary, addressed the press in a briefing. As per orders of the Trump administration, no video cameras were allowed in today's briefing, but there were plenty of regular cameras at the ready when the pair busted out the "MAGANOMICS" signs and started discussing the administration's newly announced plan for the economy.
At this point in 2017, Trump's underlings have got to know that holding up a visual aid — past offenses include signs, executive orders, and more executive orders — is just an invitation to become a meme. To help in this endeavor, we here at Select All have gone ahead and removed the "MAGA" from this photo of Mulvaney from today's briefing. Please do with it what you will.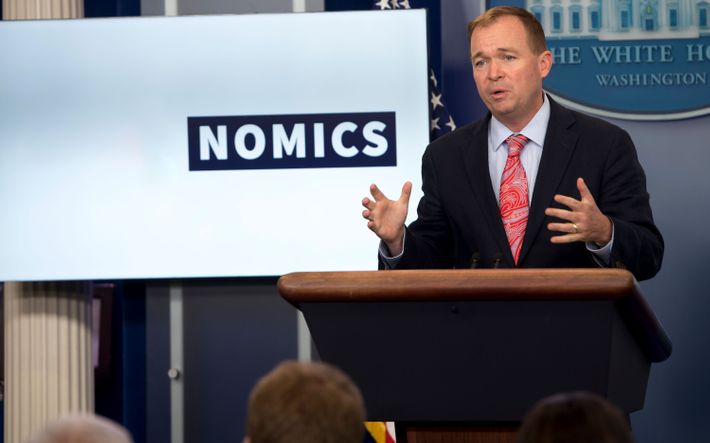 We look forward to seeing your memes.