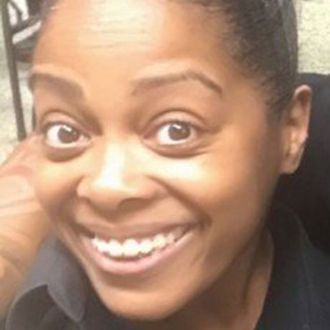 Familia.
Photo: Officer Down Memorial Page
A New York City police officer was shot and killed after a suspect fired through the window of an NYPD mobile-command unit in the Bronx early Wednesday morning. Officer Miosotis Familia, a 12-year veteran of the force and 48-year-old mom of three, died a few hours after the fatal ambush. The gunman, identified as 34-year-old Alexander Bonds, was fatally shot by police.
Police Commissioner James O'Neill described Familia as being "assassinated in an unprovoked attack," circumstances that echoed the 2014 murders of two cops who were ambushed in their squad car in Bed-Stuy.
According to police and surveillance footage, Familia was sitting in the passenger seat of the NYPD vehicle in the Fordham Heights section of the Bronx at around 12:30 a.m. when Bonds allegedly approached "with purpose" and fired a round through the window, striking Familia in the head. Her partner called for backup, and two other police officers confronted Bonds fleeing about a block away. Bonds reportedly brandished a silver revolver before he was fatally shot by the responding NYPD officers. One innocent bystander was struck in the crossfire, taking a bullet to the stomach; the man is in stable condition at a local hospital.
Familia, who was in critical condition from her head injury, died shortly before 4 a.m. Fellow officers stood at attention and saluted as her body was transported from the hospital to the medical examiner's office.
Bonds, the deceased suspect, was reportedly on parole after serving seven years for a Syracuse robbery, and has a history of arrests dating back to at least 2000 in New York City — including a 2001 incident where he and four others allegedly beat up a Queens cop with brass knuckles, says the New York Post.
Bonds, in the past, had apparently posted anti-police sentiments to his Facebook feed, reports CBS 2. "Don't think every brother, cousin, uncle you got that get killed in jail is because of a blood or crip or Latin King killing them," Bonds says in a posted video from September. "Nah, police be killing them and saying that an inmate killed them."
The suspect appears to have bounced around the boroughs, including stints at homeless shelters. Officials do not believe Bonds or Familia had any relationship, but the investigation into Familia's murder continues.
This post has been updated throughout.