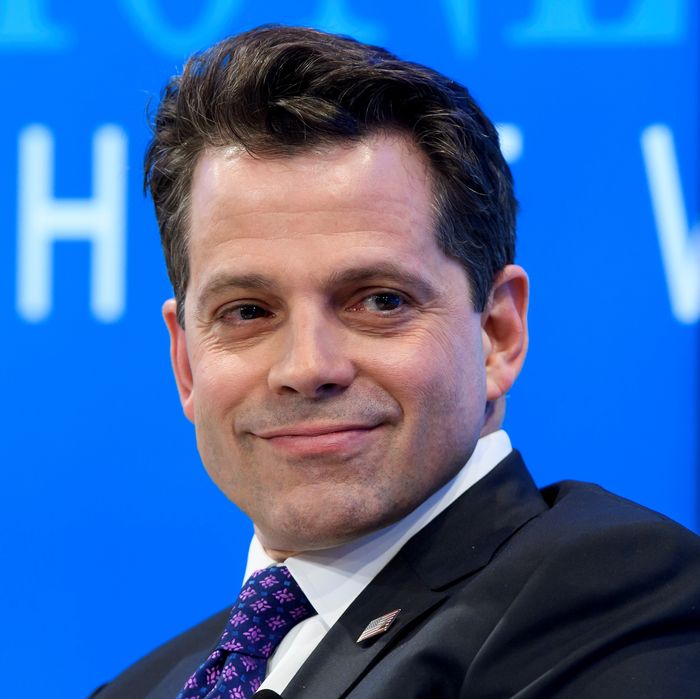 More bad news for Priebus.
Photo: FABRICE COFFRINI/AFP/Getty Images
After months of uncertainty about whether he'd join the Trump administration, it appears "The Mooch" is back on top. Axios reports that Wall Street financier Anthony Scaramucci is expected to be named White House communications director on Friday.
Scaramucci is the founder of the hedge-fund investing firm SkyBridge Capital, which he sold earlier this year to a division of the Chinese company HNA Group. He does not have the background typically required for the communications position, but he has a number of credentials that matter more in Trump World: He frequently defends Trump on cable news, he hosted a financial TV show on Fox Business Network, he's known President Trump for years, and he's a longtime friend of Sean Hannity.
Scaramucci was reportedly set to serve as a top adviser to the president back in January, but he lost the post. Some said the issue was the sale of SkyBridge, as HNA Group has deep ties to the Communist Party, which some believe was trying to gain influence in the Trump administration. Others said he was simply disliked by certain White House staffers — specifically, Chief of Staff Reince Priebus.
Months later, Scaramucci is chief strategist at the Export-Import Bank of the United States, and there are reports that Trump is looking to fire Priebus. Several reports suggest Priebus was not aware that Scaramucci would be joining the staff before the news became public on Thursday.
White House press secretary Sean Spicer has been handling the duties of the communications director since Mike Dubke resigned in May. Apparently Spicer is not currently at a high risk of being fired, but it's unclear how his duties will change if Scaramucci is brought in.
Scaramucci's stock may have risen thanks to his handling of a CNN story about his business ties, as the report was later retracted. As Politico notes, "Trump has reveled in talking about CNN's failures on the story with his allies and aides."
There's reason to think that Scaramucci's hiring won't be the start of a new, drama-free era for the Trump administration. "I am a total shit-stirrer," he told New York in 2012. "My middle name could be Shit-stirrer, except then my initials on my shirt would be a.s.s., and I can't have that."