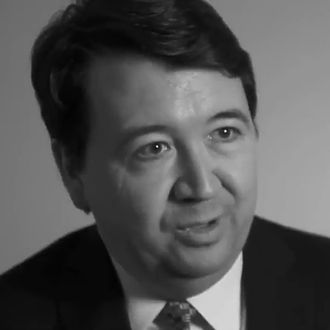 John Bush.
Photo: Bingham Greenebaum Doll
A Kentucky lawyer and blogger who endorsed birtherism and compared abortion to slavery has been confirmed by the Senate to the United States Court of Appeals for the Sixth Circuit.
John Bush, who practices law in Louisville, kept a blog called Elephants in the Bluegrass for years. He posted under a pseudonym and provided critics with plenty of reasons to oppose him once Trump nominated him to the seat. There was his citation of birther hub World Net Daily, his mockery of climate change, and his hostility toward LGBTQ rights, among other things.
Bush was confirmed in a 51-47 party-line vote.