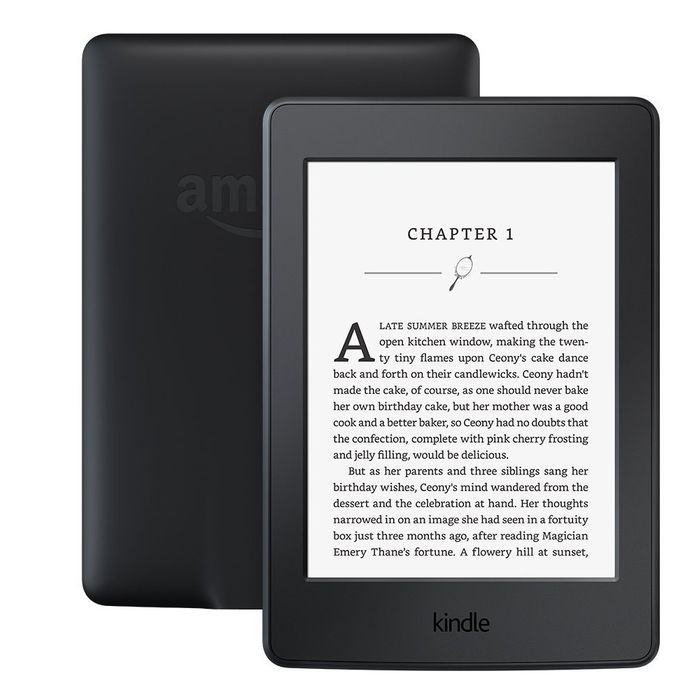 If I didn't already have a Kindle Paperwhite, I'd be seriously looking at this Prime Day deal for a Kindle Paperwhite for $90 — normally $120.
I'm taking some vacation time in August, and I plan to leave most of my electronic crap behind. That said, I'm still bringing my Kindle Paperwhite. I may end up reading whichever random paperbacks are at the cabin we're staying at, but it'll be nice to have a couple of backup novels just in case.
While Amazon has higher-end Kindles for sale, I think the Paperwhite is right in the sweet spot — the Kindle Oasis and Voyage offer up slightly sharper screens, slightly longer battery life, but I don't think either is worth the extra cash. Until Amazon releases a waterproof Kindle, the Paperwhite does everything these pricier models do just fine.
While you're looking, you may also want to look at the Prime Day discount on  Kindle Unlimited, Amazon's attempt to basically set up a Netflix for books. You pay a subscription (normally $9.99 a month) and get access to as many books as you can possibly read. Amazon is offering up deep discounts to people willing to take the plunge on longer memberships — up to 40 percent off if you sign up for a full two years.
A lot like Netflix, it's a matter of judging how you're gonna use it and how much the selection appeals to you to determine whether it's worth it. Take a second and look around the Kindle Unlimited selection. You're not going to find much that makes it into The New York Times Book Review. It leans heavily on genre fiction, and most of that is either relatively unknown authors or back-catalogue stuff.
Not that I'm judging! Most of the books I read have titles like The Storms of Xulia or The Theta Paradox and have dragons or spaceships on the cover (or, in the really good books, both). One of the great pleasures of the Kindle is reading this type of stuff in public with no one being able to tell if you're reading The Dragonriders of Pern or A Remembrance of Things Past.
With or without a Kindle Unlimited subscription, a Paperwhite for $90 is going to make your vacation a little better.
Heads-up: If you click links and buy things, New York may make a little money off the purchase. That said, we don't recommend stuff we wouldn't buy (or haven't bought) for ourselves.