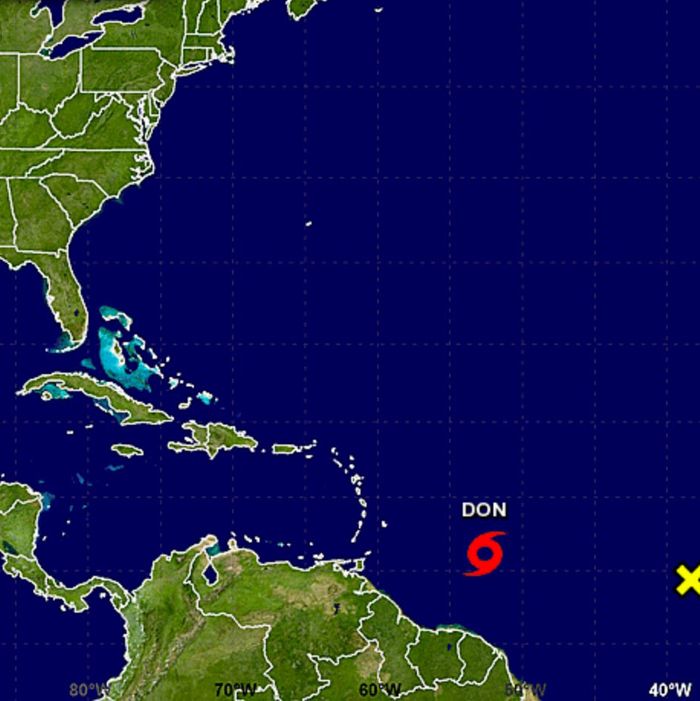 Tropical storm Don.
Photo: NOAA
Out in the Atlantic on Monday, a yuge tropical storm with the best wind formed. It's name? Don.
The fourth named storm of the season, Don doesn't appear to be much of a threat, but it has resulted in warnings for Barbados, St. Vincent and the Grenadines, and St. Lucia.
It typically takes much longer in the season to get to the fourth named storm. On average, that doesn't happen until August 23, according to meteorologist Philip Klotzbach.
Of course, some might tell you that Don was actually the first major storm of the year and it arrived in Washington, D.C., on January 21.