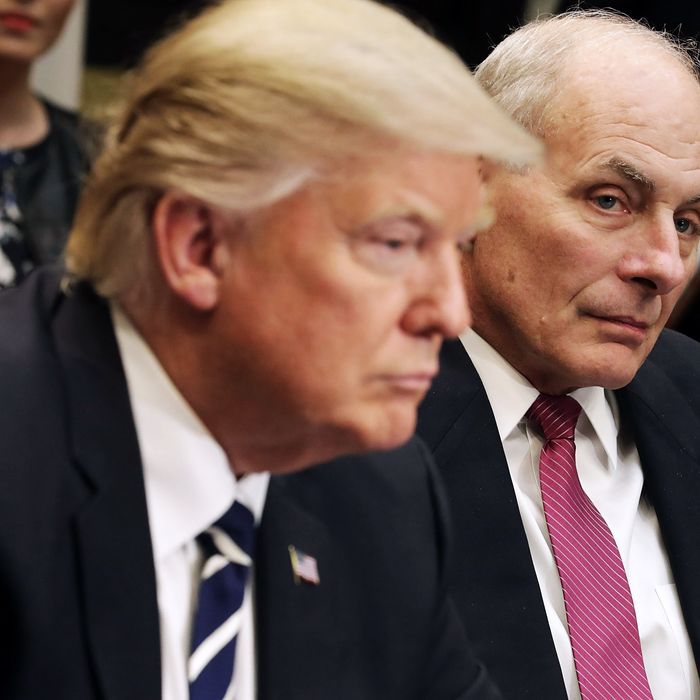 Trump and his new chief of staff, John Kelly.
Photo: Chip Somodevilla/Getty Images
President Trump announced on Twitter Friday that General John Kelly, the now-former secretary of the Department of Homeland Security, is his new chief of staff.
Trump also thanked outgoing Chief of Staff Reince Priebus, who he wrote he is proud of.
The Times tells a different story. Priebus, the paper says, was "pushed out" Friday because he was seen by Trump as "not strong enough." Other reports, meanwhile, say Priebus quit — on Thursday.
If true, Priebus decided to spend one last day on the job, flying with the president on Air Force One to Long Island. As soon as they arrived back in D.C., though, Trump sent his tweets, and Priebus was apparently put into an SUV and whisked away.
In Kelly, Trump now has a chief of staff with no political experience, but a reputation as a no-nonsense hard-ass. "John Kelly will do a fantastic job," Trump told reporters. We'll see.