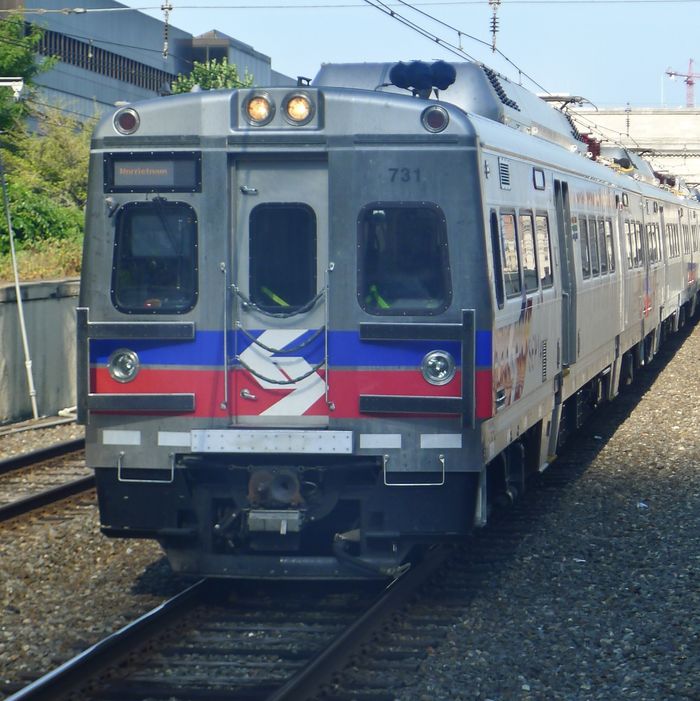 A SEPTA train in downtown Philadelphia.
Photo: Gregory Adams#86937/Moment Editorial/Getty Images
A high-speed train crashed into another train parked in a station in suburban Philadelphia early on Tuesday morning, leaving 42 people injured, including the conductor. None of the injuries are life-threatening, but four people are in critical condition, according to a spokesperson for the Southeastern Pennsylvania Transportation Authority.
An inbound Norristown High Speed Line train crashed into an unoccupied train parked at the 69th Street Terminal in Upper Darby, which is about 30 minutes west of Philadelphia, around 12:10 a.m. The cause of the accident is still under investigation.
One passenger who identified himself as Ronnie told NBC10. "I was waiting at Gulph Mills. The train came by, it blew past us about three or four train lengths, stopped, backed up, picked us up," he said. "The same thing happened at Bryn Mawr."
Ronnie said he was getting ready to exit the train when the trains collided. "My face hit the wall, put a big hole in the wall and I went straight down and I blacked out," he said. "There was blood everywhere. The driver is all banged up and there was this one girl bleeding out of her face pretty bad."