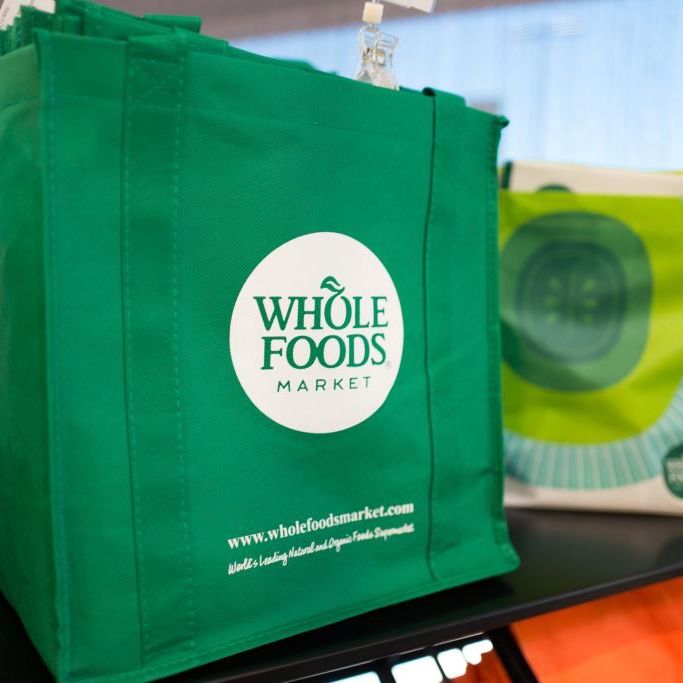 Amazon Prime: free two-day shipping and cheap kombucha on draft.
Photo: Smith Collection/Gado/Getty Images
Amazon Prime will now do more than get you free two-day shipping and help you make bad purchasing decisions late at night. (What's up, one-gallon jug of Dr. Bronner's soap?) Thanks to the FTC's approval of the Amazon–Whole Foods merger, it'll also soon get you discounts at Whole Foods.
Amazon is rolling out immediate discounts as it moves into the brick-and-mortar grocery-store game. "To get started, we're going to lower prices beginning Monday on a selection of best-selling grocery staples, including Whole Trade organic bananas, responsibly-farmed salmon, organic large brown eggs, animal-welfare-rated 85 percent lean ground beef, and more," said Jeff Wilke, Amazon Worldwide Consumer CEO, in a statement to the press. "And this is just the beginning — we will make Amazon Prime the customer rewards program at Whole Foods Market and continuously lower prices as we invent together."
It's not surprising that Amazon is lowering prices on staples for everyone, though it is surprising how quickly it's doing so, instituting changes next week. Amazon is comfortable operating on very, very thin margins — it's more notable when Amazon turns a profit, rather than when it doesn't — while Whole Foods operated with a very generous margin of 5 percent or more.
But it's the promise of discounts to Prime members that should worry other grocery-store chains. (And, indeed, most other major grocery retailers, from Kroger to Walmart, saw their stock prices dip sharply today.) Whole Foods already had a customer rewards program in place before it was acquired by Amazon, but that program functioned like most other customer rewards programs at the majority of other grocery stores. You give up some personal info, get a key-chain fob, and received discounts on selected products.
Prime is different, verging more into Price Club or Costco territory — you pay $99 a year (or $10.99 a month) for the right to be a Prime member. By offering discounts at Whole Foods, popular with the type of affluent, urban shopper that Amazon covets, the company is baiting yet another lure — in addition to free two-day shipping on Amazon and a growing library of streaming video content — to get shoppers hooked on Prime. And membership fees have the somewhat counterintuitive effect of inducing customer loyalty — you need to make that Prime fee pay off, and the only way to do that is to buy things from Amazon or, soon, Whole Foods. For anyone nervous about the growing monopoly of Amazon over retail commerce, it's troubling. For Amazon Prime members, it means a visit to Whole Foods may be in the near future.