After paying Jeffrey Lord to lavish praise on Donald Trump for two years, CNN fired the commentator Thursday for tweeting a Nazi salute.
The offending tweet was sent to Angelo Carusone, president of Media Matters for America, who's been locked in an ongoing Twitter tiff with Lord. The commentator has criticized the liberal media watchdog for trying to limit free speech and in a recent column suggested that Media Matters has the same objective that Hitler and Mussolini did: "To control the flow of information whether that meant broadcast, newspapers, books, films and all the rest of any outlets that were vehicles of the day for the free expression of ideas."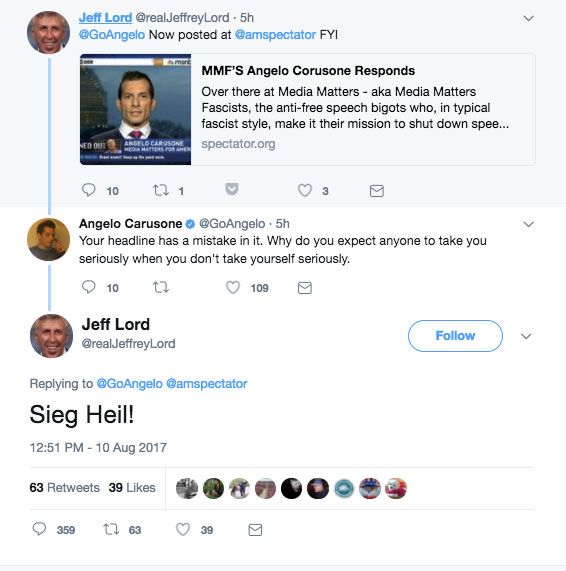 "Nazi salutes are indefensible," a CNN spokesperson said Thursday. "Jeffrey Lord is no longer with the network."
As critics bashed Lord on Twitter, he stood firm, refusing to delete the tweet.
Instead, he got deleted by CNN, which was apparently less committed to him than he was to his point.