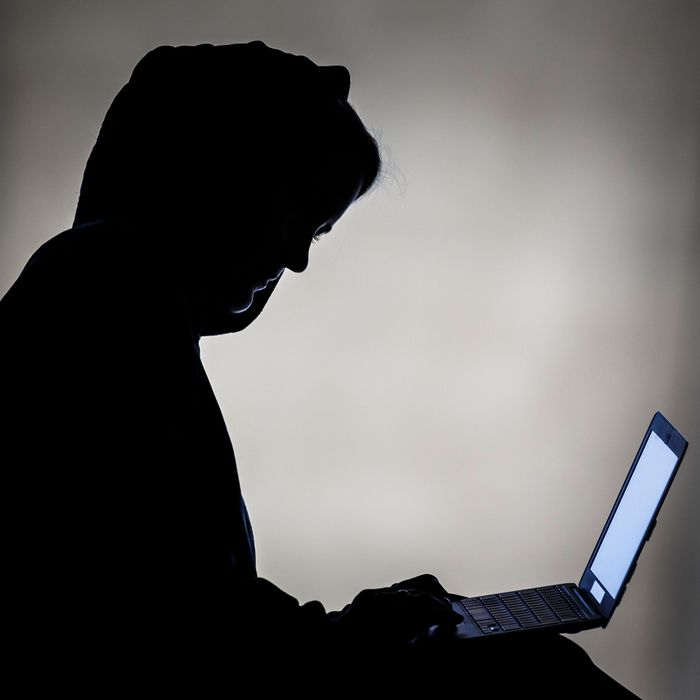 Photo: Thomas Trutschel/Photothek via Getty Images
Heather Heyer of Virginia was killed on Saturday after James Alex Fields Jr. drove his car into a group of counterprotesters gathered at a white-nationalist rally in Charlottesville. Heyer was 32. "She died doing what was right," Heyer's mother said in a statement. "My heart is broken, but I am forever proud of her." Following the release of Heyer's name, neo-Nazi site Daily Stormer published a list of "five fat facts" — yes, that's fat and not fast — "you need to know" list about her, calling Heyer a "fat, childless, 32-year-old slut." (It also called her death a "road-rage incident.")
Following the publication of the list about Heyer, GoDaddy, Daily Stormer's domain provider, told the site it had 24 hours to find someone else to do business with. Daily Stormer had violated GoDaddy's terms of service and the domain provider would no longer be working with the group. GoDaddy tweeted this news in response to a tweet from the New Agenda founder Amy Suskind with a screenshot of the hateful post about Heyer. (As noted by Tech Crunch, the Southern Poverty Law Center has been asking GoDaddy to take down the neo-Nazi site for months now.)
On Monday morning, following GoDaddy's service-termination notice, the Daily Stormer site appeared to have been hacked. "THIS SITE IS NOW UNDER THE CONTROL OF ANONYMOUS" reads the top post on the homepage, accompanied by a picture of a Guy Fawkes mask.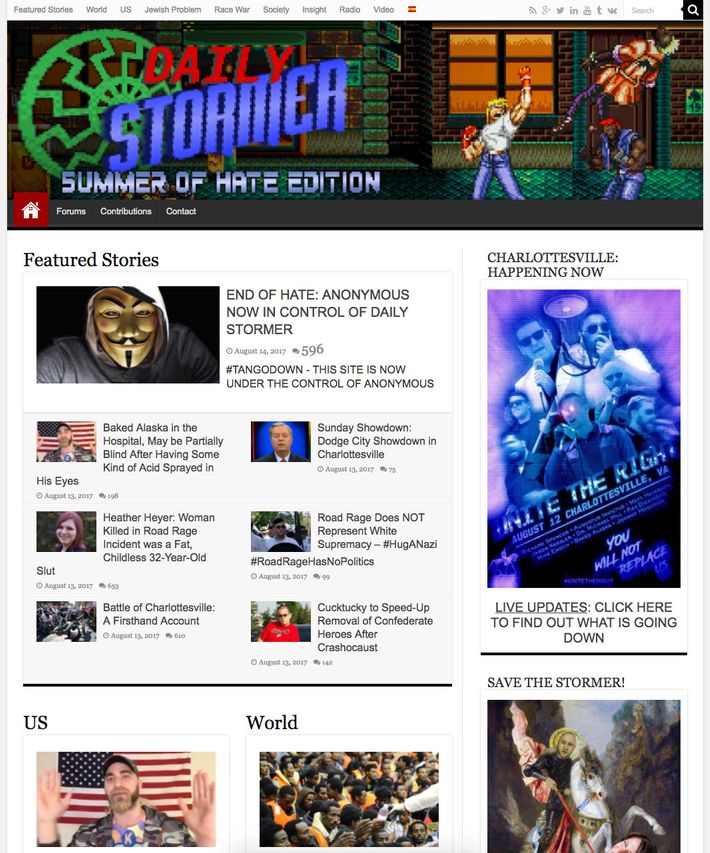 While it's possible the site was hacked by Anonymous given the loosely structured and, well, anonymous nature of the group, it's difficult to know for sure. On Twitter, Anonymous news account @YourAnonNews claims the so-called hack was not perpetrated by Anonymous. Rather, the account implies it was a last-ditch attempt from Daily Stormer to create the appearance of a conspiracy and rally readers.
"IT TOOK A UNITED FORCE OF ELITE HACKERS FROM AROUND THE WORLD TO BREACH THE SYSTEMS AND THE FIREWALL," reads the post left by "Anonymous," announcing the hack. @YourAnonNews notes that it seems off that such a powerful team of hackers would leave all of Daily Stormer's content up. Either way, the site has until late Monday evening to find a new domain provider or it will disappear.