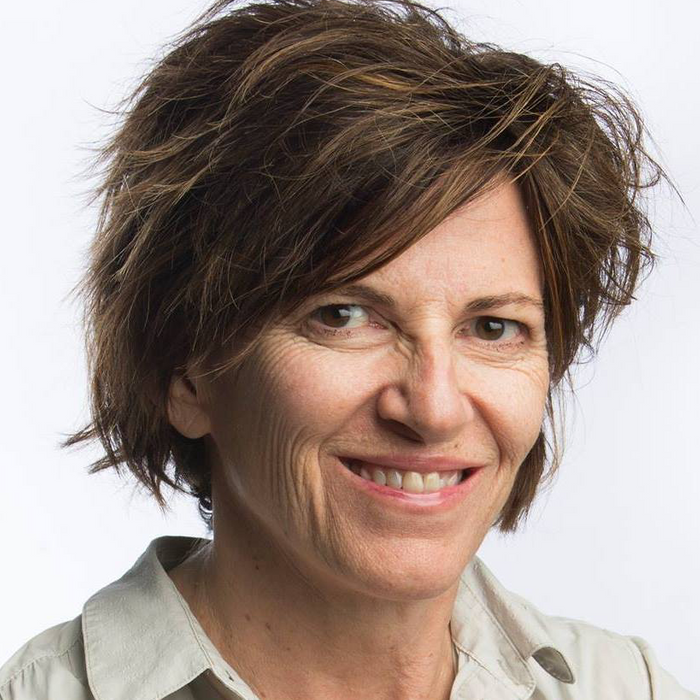 Spayd and neutered.
Photo: The New York Times
Facebook today announced that it was bringing on the consulting prowess of Liz Spayd, who was most recently the (last) ombudsperson at the New York Times, and before that the editor of the Columbia Journalism Review and an editor at the Washington Post. According to Recode, Spayd's role will involve pushing the company to be more transparent; Facebook has long been aggressive in guarding how its technical systems and programs work, and the decision processes it makes regarding user and content moderation.
Chief among the code that is often wondered about is the News Feed algorithm, which is responsible for what more than a billion internet users see and learn on any given day. That system is a black box that media organizations and media manipulators have been trying to reverse engineer for years. (Not that there aren't plenty of other places Facebook could stand to be more transparent — take this Gizmodo story about Facebook apparently discovering, with no prompting, a long-estranged family member.)
It's nice to hear that some faction within Facebook is interested in increasing transparency, especially as the company's stranglehold on advertising and media grows. But it likely won't mean much: It's unclear what kind of power Spayd will be given, or what kind of sway she'll have — and if she's just someone emailing employees about increasing transparency, it seems doubtful that anything will change. Every few months, Facebook announces a new hire from, or partnership with, the media industry (previously: former CNN anchor Campbell Brown), but beyond conceptually identical blog posts about how the company is using machine learning to track those using the platform improperly, very little seems to have changed.
For some people, it might be a good thing that Spayd likely won't have much power. Spayd was widely criticized during her brief tenure as the Times' public editor over her choice of topics: She chastised a reporter for tweeting dog puns, encouraged more readers to feel bold enough to sue the paper for defamation, and asserted that false balance is good — a point on which she and Mark Zuckerberg will get along great. Earlier this year, the Times eliminated the public-editor position, moving toward an approach that surveyed what readers were saying on social media. In other words, angry people in the Times' Twitter mentions were more useful than Spayd's feedback.
Still, for all of Spayd's less inspiring columns, she did write an excellent piece rightly castigating the Times for failing to live up to its own standards for newsroom diversity. If that Spayd shows up at Facebook, and is empowered, it would be a good step for the overwhelmingly white and largely male company. Otherwise, Spayd, an industry veteran, will continually demonstrate herself incapable of understanding how current media works. The upside is that her influence at Facebook will most likely be superficial. The downside is that whoever brought her on at Facebook either thought she did a good job or was too lazy to take a look, indicating that, once again, the company is half-assing its response to public concerns.