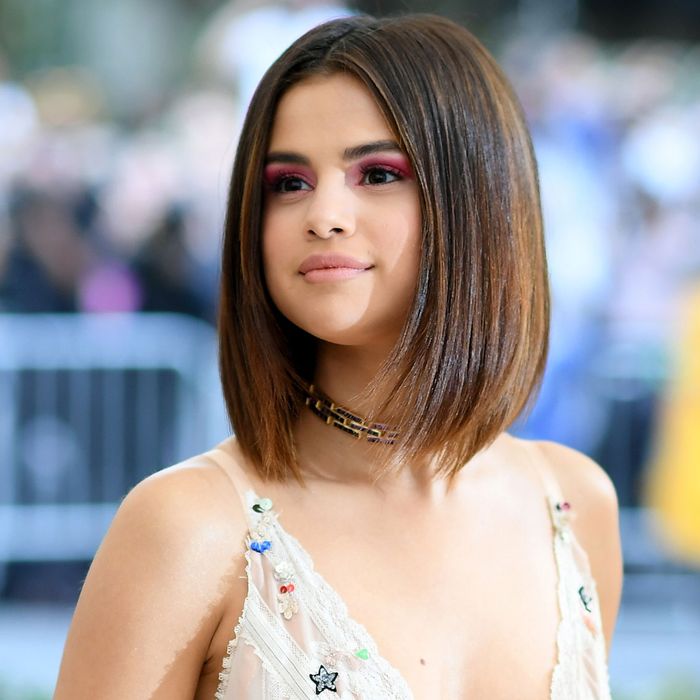 Selena Gomez.
Photo: Dimitrios Kambouris/Getty Images
Earlier this week, Selena Gomez — the most followed person on Instagram — was hacked. For a brief period of time, before Instagram stepped in, Gomez's account had posted several naked pictures of her ex, Justin Bieber. Now, Instagram is warning "high-profile users" that a hacker uncovered a bug on the platform and was able to access personal data, Variety reports.
It's unclear if Gomez was part of this hack or if she just happened to have her account breached in the same week. "We recently discovered that one or more individuals obtained unlawful access to a number of high-profile Instagram users' contact information — specifically email address and phone number — by exploiting a bug in an Instagram API," Instagram told Variety. The bug has since been fixed and Instagram is not commenting on whose accounts were compromised.
If you think you might have been compromised — so you agree, you think you're a high-profile user — the first thing you should do is go change your password. Preferably to a secure string of numbers, letters, and symbols that will be hard for you to remember, but also harder to hack. (If you're not already using a password manager, it might be time to take the plunge. Start here.) Once you've changed your password, make sure you've turned on two-factor authentication. Though, chances are good, that you're not a "high-profile user" and your account is safe. Today, at least.