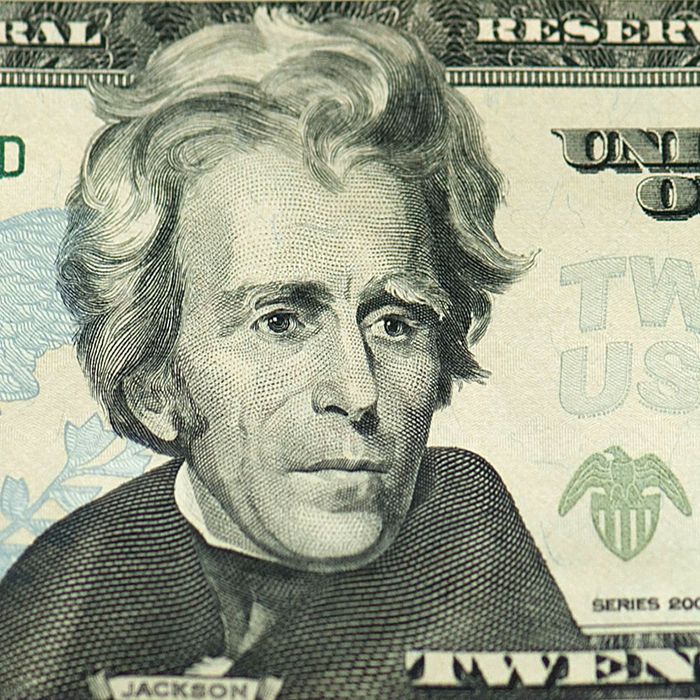 More than a year after former Treasury secretary Jack Lew said Harriet Tubman would replace Andrew Jackson on the $20 bill, his successor seems much less sure about it.
In an interview with CNBC that aired Thursday, Steve Mnuchin was asked if he supports the switch. Mnuchin said, "It's not something that I'm focused on at the moment." He went on to suggest that the change will not be made — without explicitly saying so — by insisting that currency should only be altered for "security purposes."
When CNBC's Steve Liesman asked about the "cultural aspects" of choosing who appears on currency, Mnuchin deflected, "People have been on the bills for a long period of time. This is something we'll consider. Right now we have a lot more important issues to focus on."
Mnuchin's being a little disingenuous to suggest that keeping Jackson on the 20 is about sticking with the status quo. Not when there's a portrait of Jackson in the Oval Office and tweets like this about him on the presidential timeline.
Trump has deified Jackson in recent months, suggesting that he would have prevented the Civil War and calling him "a very tough person" with a "big heart." It's unclear if Trump doesn't know about Jackson's history as a slave owner or his campaign of terror against Cherokee tribes, or if he doesn't think those actions disqualify someone from having a "big heart." Maybe Trump admires Jackson because he sees some of himself in the seventh president, who was also a wealthy self-styled "populist" with a nasty temper.
What's clear is that Trump wants Jackson to remain on the $20 bill, and not because he believes currency should only be altered for security purposes, but because, as he said when the change was announced last year, replacing Andrew Jackson with Harriet Tubman is "pure political correctness."