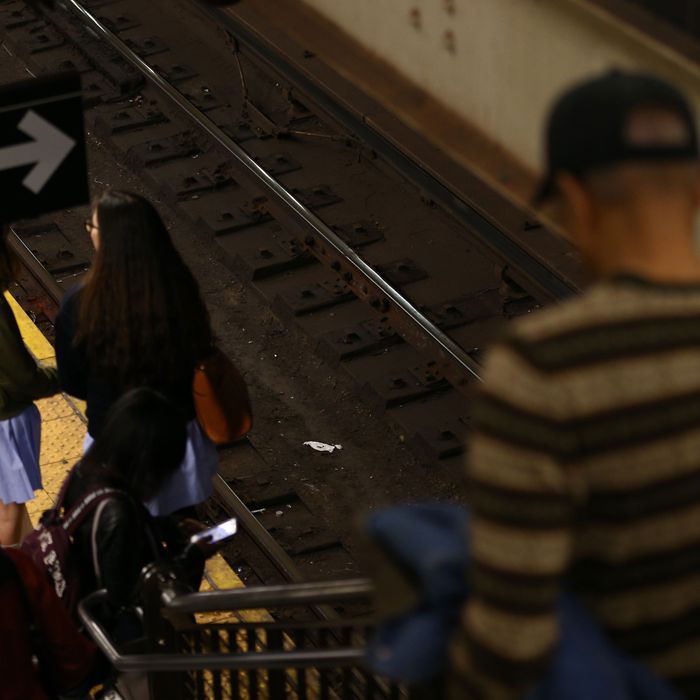 Garbage this way.
Photo: Volkan Furuncu/Anadolu Agency/Getty Images
The New York City subway has had a long, hard summer of signal problems and stalled trains and even a feral cat. Here's another weird one to add to the list: On Wednesday, a train operator failed to "properly" secure garbage to a refuse train near 14th Street, causing trash to flood the tracks and get a southbound Q train stuck not once, but twice — first in Manhattan, and then again in Brooklyn. Massive delays and services changes quickly ensued on the B, D, E, F, M, N, Q, and R trains, causing another nightmare commute that lasted, on some of those lines, well into the afternoon hours.
Normal service was restored on some of the affected lines — including the N,Q, R, and W trains — on the cusp of the evening rush, shortly before 5 p.m.
Besides the refuse incident, a smoke condition and subsequent FDNY investigation in the Steinway tunnel forced a temporary shutdown of the 7 train, adding to the Wednesday morning chaos.
The MTA is looking into this trash-train mishap, and said in a statement that it has "zero tolerance for worker errors that cause service problems. Appropriate disciplinary action will be taken as necessary pending the conclusion of the ongoing investigation."