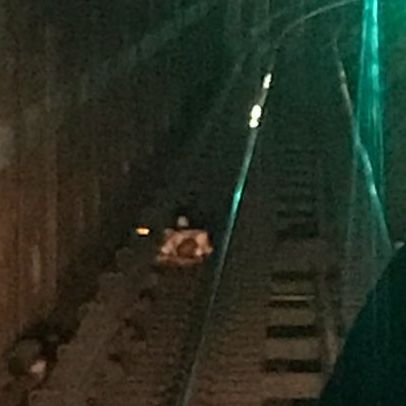 Man lying on the tracks Thursday morning.
Photo: @kcavery/Twitter
A random man inexplicably walking along express tracks near 14th Street caused massive subway delays Thursday morning. It also made for a bizarre scene, captured by a passenger on video:
According to the MTA, the man was seen lying down and running between the tracks between Christopher Street and 14th Street in Manhattan around 8 a.m. He then apparently attempted to touch the third rail, forcing the MTA to cut power to a section of tracks south of Penn Station on 1,2, and 3 lines in Manhattan. The NYPD responded, and took the unidentified man into custody around 8:30 a.m.