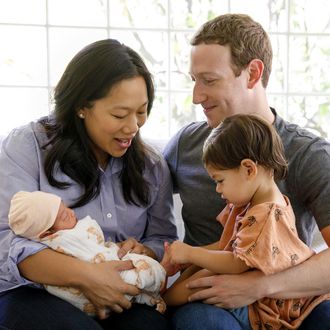 Photo: Mark Zuckerberg/Facebook
Mark Zuckerberg and Priscilla Chan are parents. Again! The couple announced Zuckerbaby No. 2's arrival on Facebook earlier on Monday. As they did with the birth of their first daughter, Max, Zuckerberg and Chan penned a letter to their newborn daughter — whose name we now know is August. Good to know the Zuckerberg-Chan family owns a calendar.
Congrats to the happy family. Now time to get back to that whole curing cancer in our children's lifetimes thing.