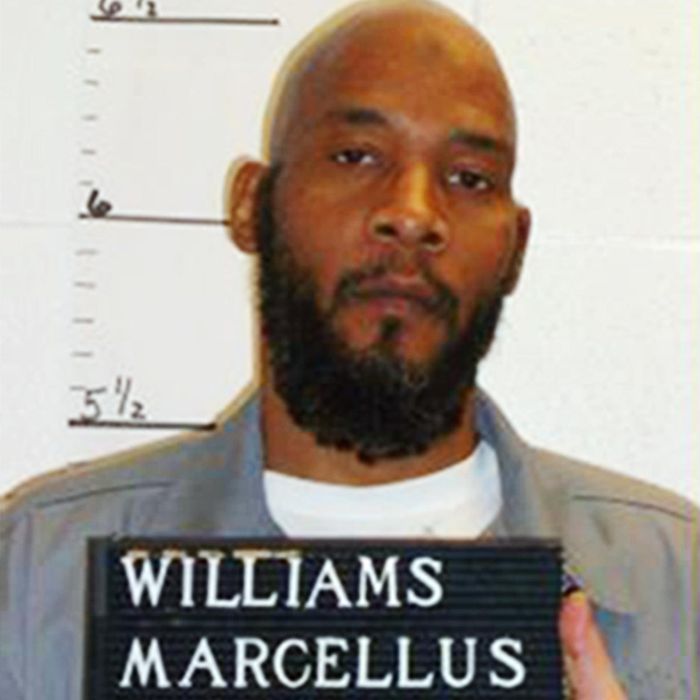 Marcellus Williams.
Photo: Missouri Department of Corrections
Missouri governor Eric Greitens issued a stay of execution for Marcellus Williams just three hours before the death-row inmate was scheduled to be killed by lethal injection. Greitens announced that he would appoint a board of inquiry to investigate the controversial case.
"A sentence of death is the ultimate, permanent punishment," Greitens said. "To carry out the death penalty, the people of Missouri must have confidence in the judgment of guilt. In light of new information, I am appointing a Board of Inquiry in this case."
Williams, 48, was convicted in 2001 for killing Lisha Gayle, a former reporter for the St. Louis Post-Dispatch who was brutally stabbed to death in her home in 1998. But no DNA evidence has ever tied Williams to the crime. Instead, the prosecution relied heavily on two jailhouse informants — whose credibility has been called into question — who said Williams had confessed to killing Gayle. Some items from Gayle's home were also found in Williams's car.
Missouri's State Supreme Court had previously stayed Williams's execution, originally scheduled for 2015, so that he could obtain new DNA evidence. The tests showed that Williams was not a match for the murder weapon, but that another man's DNA was found. Nevertheless, a spokesman for Missouri attorney general Josh Hawley told the Washington Post that "based on the other, non-DNA, evidence in this case, our office is confident in Marcellus Williams' guilt."
Williams's execution would have been the 17th in the United States this year, slightly above the pace set last year, when 20 people were put to death — the lowest number since 1991. According to Pew Research Center, public support for the death penalty is at its lowest in more than 40 years.
This story has been updated.