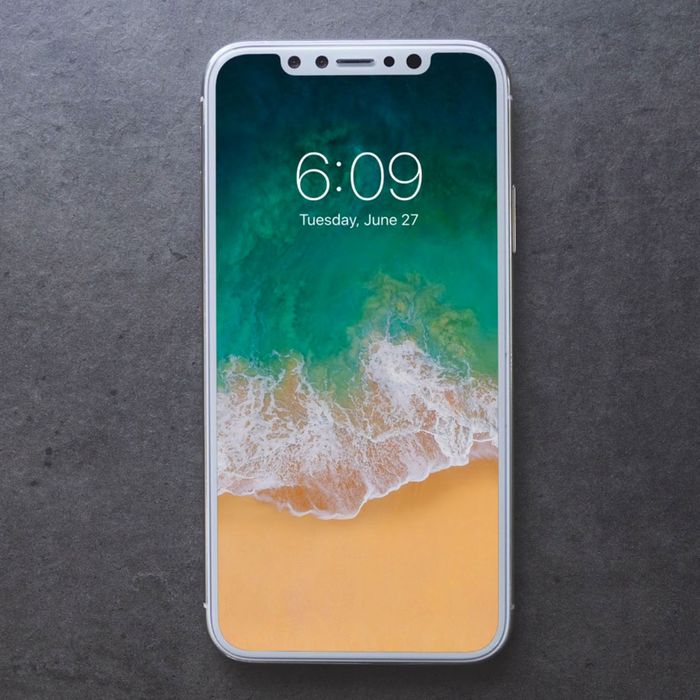 This might be what one grand looks like.
Photo: MacRumors
Although Apple hasn't yet begun requesting its customers fork over their first-born child and a bag of gold in exchange for the latest iPhone, it seems to be getting pretty close. The New York Times confirmed today that the iPhone 8 will apparently cost you just under $1,000.
The $999 price tag shouldn't come as much of a shock for those who've been following the latest news from the shady world of iPhone 8 leaks. (Or for basically anyone who's ever heard of Apple.) The newest phone in Apple's lineup, the iPhone 7 Plus, currently retails at about $769, and with the addition of new features like facial recognition and wireless charging pretty much confirmed, it only makes sense that the iPhone 8 would have a significantly steeper price tag.
And although the very idea of paying $1,000 for a smartphone is undeniably horrific, it's actually pretty surprising that the iPhone 8 will only be $999. Leaks from both Foxconn insiders and Apple's own firmware have suggested that the phone will feature a bigger screen, a significantly higher resolution display, and no home button — all of which do not come cheap. Many had been guessing that the iPhone 8 would end up somewhere in the $1,000-plus range, customers be damned.
So, as you try to decide this September whether to pay rent, or shell out for the latest iPhone, try to look on the bright side: Things could (probably) have been a lot worse.