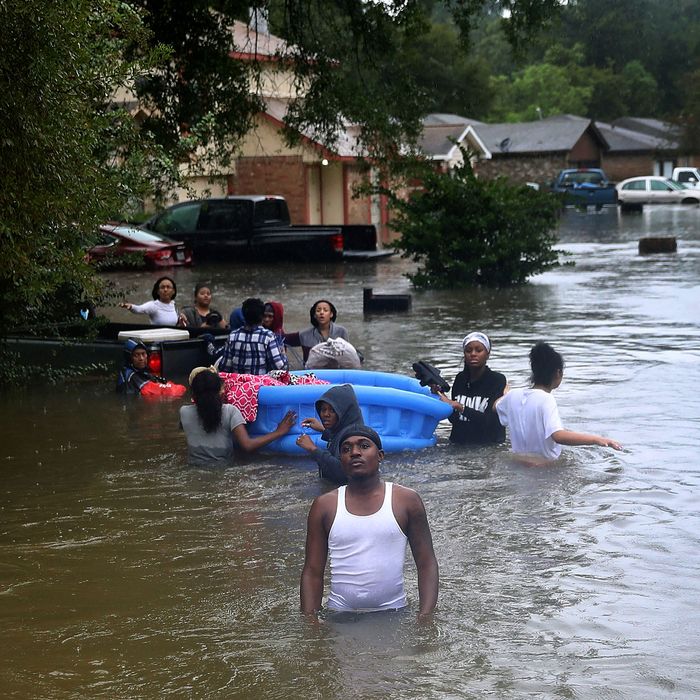 Braving the floodwaters in Houston.
Photo: Joe Raedle/Getty Images
The remnants of Hurricane Harvey continue to dump rainfall on southeastern Texas, making an unprecedented, catastrophic flood even more frightening. With parts of Houston expecting as much as four feet of rain in total, it's hard to convey the sheer amount of destruction in the city and surrounding areas. But the photos below give some sense of the scale of the disaster, and the oftentimes inspiring response to it.