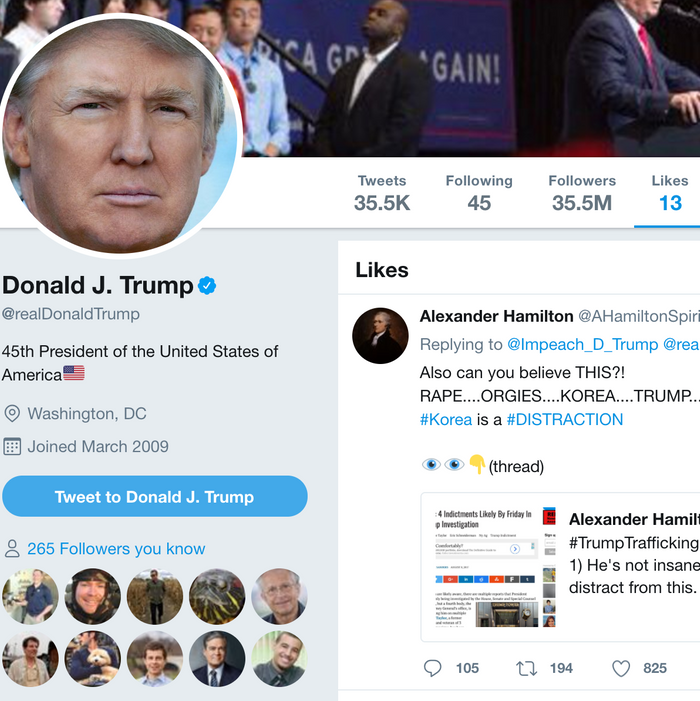 We're just one week into President Trump's 17-day "working vacation" at his New Jersey golf course, and he already seems a bit bored. After mouthing off at a potential nuclear power, attacking the Republican Senate majority leader, and holding two weird, meandering press availabilities, Trump decided to stir things up a bit by "liking" this tweet: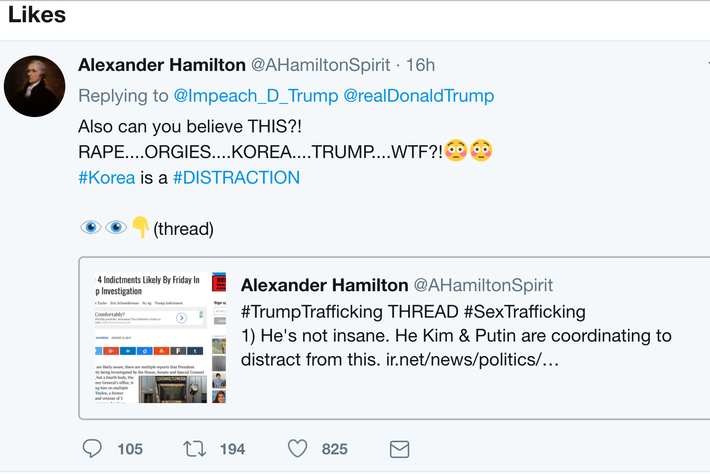 This is notable for a number of reasons. First, it's only the 13th tweet Trump has ever liked, and most of the others are from close family members. Second, it's safe to say the person tweeting as our ten-dollar founding father is not looking to #MAGA.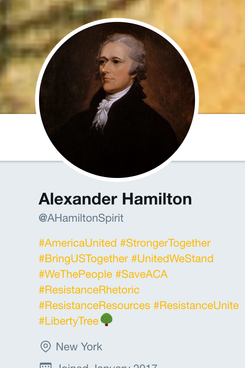 Oh, and third, there's the content of the tweet. While President Trump is fan of conspiracy theories, the idea floated by @AHamiltonSpirit is basically the opposite of Pizzagate. The accompanying thread suggests that Trump, Kim Jong-un, and Vladimir Putin are coordinating to distract from looming indictments for underage sex trafficking at Trump's former modeling agency.
Much like that time Melania Trump faved a tweet suggesting she hates her husband, within about 30 minutes President Trump had undone his latest "like" with no explanation. @AHamiltonSpirit was replying to one of Trump's Twitter attacks against Mitch McConnell, so it's possible the president's finger slipped while he was reviewing today's greatest insults. Or maybe President Trump and his new chief of staff John Kelly were bonding over a late-night game of truth or dare. The First Lady never explained her errant "like," but the president is usually happy to discuss his unorthodox social-media usage. Tune in tomorrow morning and we may get some answers.