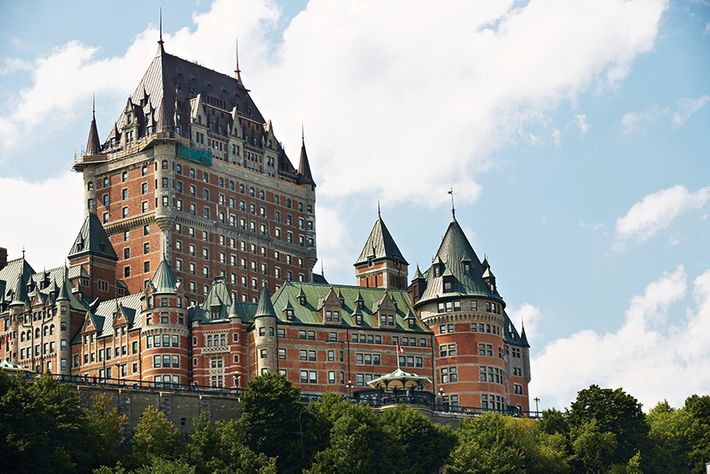 Québec City is Canada's oldest metropolis, and it's absurdly charming to boot. The city's French roots (and Francophone inhabitants) lend it a distinct European vibe, and the cobblestone streets and stone buildings dating back to the early 17th century only reinforce it. At the same time, Québec City has the sort of conveniences and luxuries you'd expect from any modern city: thriving night life, an innovative dining scene, and world-class shopping.
And, for East Coasters, Québec City is inarguably more doable than an actual trip to Europe. It's less than nine hours driving from New York, or a flight will get you there in just an hour and change. So, next time you're craving a culture-packed getaway, look no further than your own backyard.
What to See in Old Québec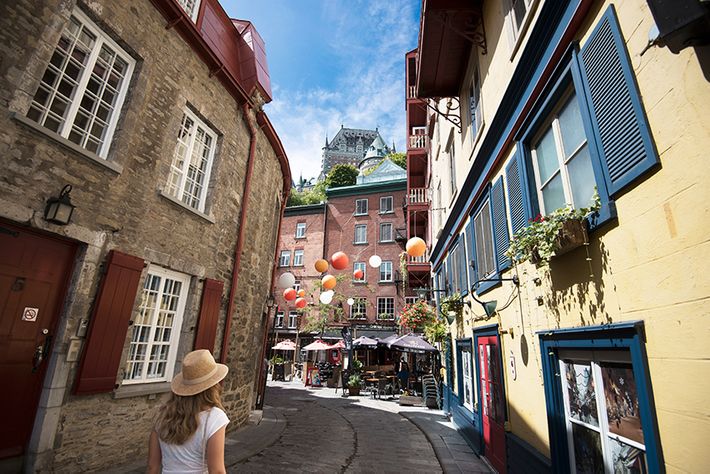 Walking through the narrow cobblestone streets of Old Québec feels a lot like you've stepped back in time. This UNESCO World Heritage site encompasses the Upper Town, on top of city high-point Cap Diamant, and the Lower Town which surrounds Place Royale. Exploring by foot is a trip in and of itself, but here are a few not-to-miss highlights.
Château Frontenac: This 600-plus room hotel is certainly old – it opened in 1893 – but it looks ancient. Inspired by architecture from the Middle Ages and the Renaissance period, the castle-esque structure is perched on similarly historic Dufferin Terrace, a boardwalk that runs along the St. Lawrence River.
Petit-Champlain: This area is one of the oldest in North America; it was the continent's first permanent French settlement. You can tell just by looking around. Many of the stone homes that line the streets – most of which now house boutiques and bistros – date back to the 17th century.
Rue Saint-Jean: This lively boulevard is home to tons of eateries and unique shops, including North America's oldest grocery store, J.A. Moisan.
Old Port: Back in the day, Lower Town's Old Port was a busy European trading harbor. Now, it's packed with nightlife, farmers' markets, cafes, museums, and more. Evenings in August through early September, you can catch Crépuscule, an open-air acrobatic performance.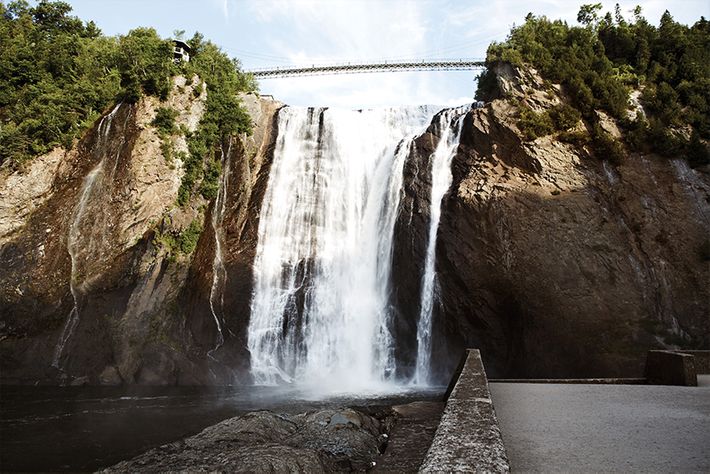 Old Québec may be the historic nucleus of the city, but there's so much else to see and do. Here are just a few adventures to be had:
Hop Over to the Île d'Orléans: Accessible via bridge, and just 10 miles from downtown, the picturesque Île d'Orléans offers a nice change of pace. The largely rural island is comprised of quaint settlements, farmland, and vineyards. While you're there, stop by Cassis Monna & Filles, a restaurant and gourmet boutique known for artisanal black currant products like jams, wines, and especially crème de cassis.
Cruise the St. Lawrence: To see Québec City from a new perspective (literally), set sail on the St. Lawrence River. Choose between the ferries which cross the river every 30 minutes or so, a small motorized vessel, or a longer guided cruise – whatever floats your boat.
Zipline Over Montmorency Falls: About 15-20 minutes north of the city is Parc de la Chute-Montmorency, the crown jewel of which is Montmorency Falls. Take a cable car up and down the falls (which are taller than Niagara), or even go ziplining over them if you dare.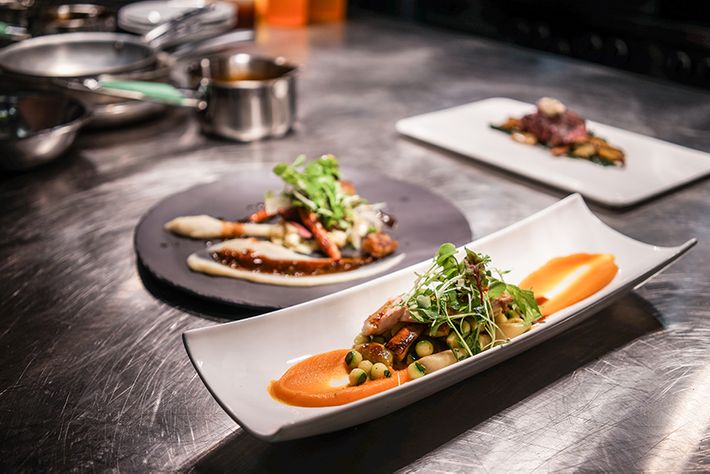 Unsurprisingly, a metropolis so steeped in history and culture has a seriously outstanding food scene – Québec's French roots are very much apparent, and you'd be hard-pressed to find a gastronome that takes offense. A few highlights (and we do mean a just few … Québec City actually has more restaurants per resident than New York):
La Buche: Québecois cuisine with a modern twist reigns supreme at La Buche, an eatery in the historic district. Sample hearty dishes like pâté chinois (a version of shepherd's pie), "rabbit wings," venison tartare, and of course, poutine, while soaking in the rustic decor.
Légende par La Tanière: This fine dining establishment known for its imaginative take on classic French Canadian fare is located in Old Québec's Hôtel des Coutellier. It offers a popular tasting menu that changes seasonally.
Le Clocher Penché: This bistro emphasizes fresh, locally sourced ingredients and partnerships with artisans. Brunch is particularly stand-out.
So, next time you're craving an easy getaway with plenty of culture, lots to see and do (and eat, of course) look no further than Québec City.
This is paid content produced for an advertiser by New York Brand Studio. The editorial staff of Daily Intelligencer did not play a role in its creation.